---
CLASSROOM MANAGEMENT PROGRAMS:

Macmillan LanguageHouse

Teacher Talk for Japan

MOPS.org: Mothers of Pre-Schoolers

LESSON PATHS
MentorMob is now called LessonPaths. When your daily classroom or school routine becomes a blur, it can be nice to have tools to manage some of the administrative chores of the job. Here is a list of teacher-vetted tools that may help.

LearningwithComputers
Saikat Basu proposed seven features to consider when selecting mind-mapping tools (app's or services): Cost Off- or on-line affordances, General usability, Aesthetics, Template availability, Portability of your work, & Affordances for collaboration. See much more at Diigo.com.

MOTIVATING LANGUAGE LEARNING
Speak Languages and Travel the World!

TeachersInTouch
Made by a teacher to manage, schedule, and record all of your student and parent communications.

DeansList
Track student behaviors (e.g. creative problem solving, talking out of turn) and create classroom- and school-wide reports.

BeHere
Attendance is automatically tracked as soon as the student walks into the classroom. App is required on all student and teacher iOS devices.

weBehave
Another way to track student behaviors. This iPad app is focused on preparing for parent/teacher conferences.

MommaZoo
Create a private social network for your students' parents. Manage and share contact info, reminders, and other announcements.

School Counselor Central
Provides school counseling departments with comprehensive student tracking tools and reports.

Gitte's Classroom Management Apps
Curated by university professor Gitte Maronde.

Behavior Management
Curated by assistant university professor Brandi Leming.

MAKE IT
Make It is a great iOS app for teachers that currently is free. This multifunctional app allows educators or students to create a wide variety of activities such as: games, stories, slideshows, and much more. A user can upload their own content or use the one that come w/ the app (i.e. slide templates, images, sounds, etc.) Designed for Grades K-2nd, Make It comes w/ interactive menus, drawing tools, ability to create quizzes, and more to allow for endless possibilities.
---

MANDARIN-LEARNING "7 MUST-HAVE APPS" 4 Learning Chinese!

Learn About Music From Around The World With "World Music Composer"

48 Cool Apps for Math
Curated by instructional technology coach Shelby Elmore.

Map to Image
Pick a section of a Google Map, apply a filter (e.g. watercolor, toner, terrain, etc), and save it as an image you can use.

Simone Waddell Music Samples

My Love Songs: Petula Clark

Tellagami
Create fun animated presentations here!

Voki
Create fun animated presentations here!

MOEN Live Worship: Need Healing? Watch this!
---
MONEY WARS:

What Is Real Money? - McalvanyFinancial

Market America.com

MoMA Art Lab
From the Museum of Modern Art, this free app includes hands-on activities like making collages, drawings, paintings, etc.
---
MUSIC-MAKING PROGRAMS:

Novation Launchpad
Create a soundtrack for your lesson plan with this feature-rich iPad music app for DJs and professionals. The Novation Launchpad is an easy-to-use app for iPad that will have you making beats and music instantly. It comes with eight ready-to-perform sessions that span different musical genres, with regular new content delivered via In-App Purchase. Browse categories, packs, and favourites from your library to create your own sessions on the multi-colour Launchpad grid, and make and remix your music.
---
GOSPEL MUSIC:

Across the Lands: Author of Creation Song (Gettys)

Magnificent Praise Songs by Keith & Kristyn Getty & Stu Townend
(49 You Tube Videos!)

Mother's Prayer. Duet version by Susan Boyle and Jackie Evancho.

Mellow instrumental music called "Reflections"
18 New Melodies to Rest the Soul.
---
MATH PROGRAMS

Math Pickle
This free collection of hand-picked K-12 math videos is gathered together and organized by a math teacher.
---

MindMeister
New and greatly improved MindMeister, features refreshed design and improved usability across the entire interface. New functions include exporting of presentations, full-screen mode, more and new icons, and some cool community features, amongst many others.

Kidspiration Maps - Mind-Mapping
Visualize a topic using this iPad app for mind maps and diagrams. Its user-friendly design makes it suitable even for primary school students.

The Best Mobile Apps For English Language Learners
Best MOBILE APPS for ELLs - Here are many great ways to encourage English Language Learners, particularly Beginners, to make language-learning a part of their entire day - not just the time they are in school or doing homework. Here's one attempt at Having English Language Learners Use Cellphones To Identify High-Interest Vocabulary. Definitely encourage them to use various online tools at home - if they have an Internet connection. Get them to use more mobile apps - most students now have some kind of Smartphone (always Android - an iPhone is just too expensive for them). Just as many of us use apps when we have a little time to "kill," I figure students are often in the same position. The issue, though, is identifying apps that are engaging enough for them to want to use them. Duolingo seems to fit the bill, and is on The Best Sites For Learning Spanish Online and to The Best Multilingual & Bilingual Sites For Learning English. It's rapidly expanding its offerings, and has been praised in the media a lot recently. The British Council, of course, has some nice apps. Android Authority put together a decent list over a year ago.

Medium
Medium is a interesting new site designed to let users share their thoughts in a stunning way. Think of Medium as a social network that contains a bunch of visual blogs that users can search through. There are lots of educational possibilities too such as: digital storytelling, collaborative writing, and more. [Written by dkapuler on Dec 09, 2013].

Mexico, Central and South America Videos

MixBit
Created by the founders of YouTube, you can create, edit, and remix videos using this iPhone app.

Maxthon Is A Cloud-Based Browser For Power Users
Maxthon may not have the name recognition of Chrome, Firefox or Safari, but the cloud browser has gained a global following quickly.
---
MEDICAL MIRACLES:

Burn Victims Who Went Thru Hell & Lived to Tell About It!

Resources For Creating Music Online

WebApp.Netcourse.org - Mobile Course Manager

MReader.org
Moodle Reader in open Browser version, so no need to log into Moodle to use it!

Videos About The Middle East

A Beginning List Of The Best Geography Sites For Learning About Asia & The Middle East

Awesome Stories' Awe-inspiring collection of miniStories?
While researching and writing the major Stories, we sometimes come across miniStories - important in their own right. So we create a special page for each. A miniStory will show up in the related major story, but can now be directly accessed on its own.

Amazing Muslims.com

Meo-Graph Digital Storyteller

Video & Transcript Of Malala Yousufzai's United Nations Speech Today
Malala Yousefzai, who was shot by Pakistani Taliban last year, spoke to the UN Youth Assembly on her 16th birthday today. Here's a link to the transcript, here's a quote from her talk, and it's followed by a video of the speech itself - pretty amazing!

MOTIVATION: Self-driven or Self-directed learning.

MentorMob.com

Mind Leap
Mind Leap is a great site dedicated to finding/reviewing educational apps for kids grades PK-Middle School. Not only can you search for apps by grade level, but you can search though subjects as well. Each app is reviewed and rated on a 5 star scale and is linked for download.

MEDICAL HEROES AND HEROINES

Lifesaving Scientists - A to Z

Maine Learning Technology Initiative
The Maine Learning Technology Initiative provides professional develop-ment and twenty-first-century tools to secondary education teachers and students in the state of Maine.

Media Education Lab, Temple University
The mission of the Media Education Lab at Temple University is to improve media literacy education through scholarship and community service.

Mid-continent Research for Education and Learning (McREL)
I McREL is a private nonprofit corporation dedicated to making a difference in public education by drawing upon the best of education research to I translate what works into innovations and results.

10 AMAZING MUSLIMS TOUCHED BY GOD: Get this great book FREE from:


Music for Missions (Restricted Access)

Michelle Duggar's deeply heart-warming message to her miscarried child found here.
---
MATH LEARNING PROGRAMS:

Jack and the Beanstalk: A Mathematical Adventure
Jack and the Beanstalk: A Mathematical Adventure is one of my favorite iOS games from the creator of MathFileFolderGames. This is an excellent and super fun game for kids working a basic Math skills, such as: counting money, adding, telling time, and more. Also, a user can switch the Math problem if they are getting stuck which and the narrated adventure makes for high replay value.

Math File Folder Games

STORY MATH
Story Math is an interesting site for learning math through digital storytelling that I found out about from the innovative Kelly Tenkely. The way this works is by choosing 1 of 3 stories that students can interact w/ by reading and watching an animated video to solve problems. These problems focus on different math concepts such as geometry and algebra.

Math Apps
---
MUSIC PROGRAMS

Music Apps

Lyrics Gap
Lyrics Gap is a wonderful new (beta) site that I found about on Twitter. This is a site that is fun for learning a foreign language through the use of music. Basically, a user browses through a number of pop culture songs that are set to a certain language and then tries to fill in the missing words in the song. What makes this great for teachers as they can create custom exercises and select what words of the songs they want omitted and then share a link w/ students to let them try to fill in the blank.

Creating Music
Creating Music is a wonderful site for teaching music and dream come true for any music teacher. This is a great site that has educational games/puzzles/tools to teach different skills such as hearing (pitch), playing music, and even creating your own composition.

Virtual Keyboard
Virtual Keyboard is a fun little site from Free Technology 4 Teachers. This is a great site for playing a keyboard and exploring all the different sound and effects that come w/ that. Also, a person can play w/ chords and has a variety of different instruments to emulate.

Button Beats
Button Beats is a very cool site for creating digital music. This is done by playing a virtual keyboard and then clicking on blocks inside of a 3-dimensional cube. A user can even record their song as a .wav file. For another great site for making music check out Tony b Machine 3.

MusicMuse
MusicMuse is a great site for those that want to learn how to play an instrument or for those music teachers looking to instruct others. All lessons are done in a nice video format. Some of the lessons are free but others require a membership. Once you become a member you can interact w/ teachers and other students as well as much more.
---
MYTHOLOGY PROGRAM FOR KIDS

Winged Sandals
Winged Sandals focuses on Mythology but geared for kids 6-12 yrs old and covers lots of areas such as: storytelling, games, arts/crafts, etc.

Mind Leap
Mind Leap is a great site dedicated to finding/reviewing educational apps for kids grades PK-Middle School. Not only can you search for apps by grade level, but you can search though subjects as well. Each app is reviewed and rated on a 5 star scale and is linked for download.

Mypage
Mypage.it is the first social network for kids, the coolest website that helps you create your own page and customize it! Play with kidgets and choose among quizzes, games, colouring, videos and tests!" Is a direct quote off their site and looks to be a great/safe place for kids to learn about 21st tools. There is a parental control system that allows parents to track their child's progress on the web, who is browsing theirs, password protection, etc.

Nice Music Videos & Lyrics Sheets
David Deubelbeiss has developed another great resource for ESL/EFL teachers — tons of music videos with lyric sheets, including clozes. Others at The Best Music Websites For Learning English

Animaps
Animaps is an innovative site for creating animated maps in Google Maps. This is done by creating a map and then adding markers (similar to custom animation in PP), text, and shapes that are all set to specific timings. I highly recommend checking out Animaps by clicking here!! For a more detailed review check out Free Technology 4 Teachers. For other cool mapping sites check out Time Maps or Wikihood.

ManyMoon.com
ManyMoon.com: Google's Awesome Planning Program or "My Digital Planner"

Middlespot.com Multimedia Search Engine
Middlespot is one of the best search engines for ESL/EFL learners. It was also included in The Best Social Bookmarking Applications For English Language Learners & Other Students. They just announced improvements in their site (you can see a video about them here).
---
MAGAZINES ONLINE

Find Articles.com: Instant access to 300 magazines and journals online

New Jour: Archive of Journals and Newsletters Online

Merlot.org: Multimedia Educational Resource for Learning and Online Teaching

SPIDER SCRIBE: Brainstorming or Mind-Mapping Program
Spider Scribe is a new (beta) site for online mind mapping and brainstorming. Like other similar sites users can link many items such as: files, calendars, notes, etc. These maps can then be shared w/ others or made private. For Dave's top 10 sites on brain storming click here.

MailChimp.com
MailChimp offers great Email and Social Networking Integration!
---
MUSEUMS

FRABOOM
Fraboom is a wonderful site for elementary students for engaging them in fun online learning. This is a free online children's museum which has lots of nice features such as interactive books, games, and even the ability to interactive in live classes.

American History Through Music: Voices Across Time.org
Voices Across Time was created to help teachers harness the power of song as primary source to supplement any secondary American Social Studies, Language Arts, and Music curriculum. The project has three components (use the buttons at the top of this page to find out more about each): a Teacher's Guide, the Summer Institute for Teachers, and Lesson Plans and other Teaching Resources. Also found at this site is an index of Timely Tunes; songs appropriate to enhance discussion of any major holiday or historical anniversary. Songs have a special power to express what words alone cannot: hopes, fears, dreams, love, hate, anger, pride, aspirations, and disappointments. Because songs span the breadth of human experience, they are uniquely able to communicate across time and space the beliefs and ideas held by their composers, performers and listeners. Yet textbooks are silent.

Global Media Literacy Resources
See The Best Tools To Help Develop Global Media Literacy..
---
TOP 10 SITES FOR CREATING DIGITAL MUSIC
Digital Music is music that employs electronic musical instruments and electronic music technology in its production (Wikipedia). (Written by dkapuler)
1. Myna - Far and away my favorite online music editor. This is very similar to Garageband and a nice alternative for those who do not have the Apple application.
2. Soundation - Very easy to use w/ a drag/drop interface for creating some excellent sounding music.
3. Jam Studio - A fun site that lets users select a "key" to play in and then a theme to match it to.
4. Loop Labs - A little bit of a higher learning curve then most online sites but w/ a nice time line editor.
5. Your Spins - A great site for mixing prerecorded music and then sharing w/ others.
6. Indaba - Is a unique site where people can create collaborative music pieces to make one final product.
7. Creating Music - A fantastic website to show kids how to create digital music. Very user friendly!
8. Contrapunctus Variations - A wonderful site for creating orchestral type music by selecting an instrument and clicking on a time line.
9. iNudge - A very fun site for kids who make music by drawing shapes.
10. Glitchscape - Create sound by drawing vector shaped rectangles.
---
MOODLES USING AV OR CALL IN LANGUAGE TEACHING

Online Courses at National Taiwan Normal University

Moodle
Begun by Martin Dougiamus, Moodle is an Open Source Learning Management System teachers can use to create CALL courses. Activities include quizzes, forums, chats, assignments, Hot Potatoes, surveys and wikis just to name a few. With many programmers continuing to increase the functionality of Moodle, new activities are often added. To use Moodle, one must have access to a server with PHP/MySQL capabilities. There is a somewhat steep learning curve, but for the most part it is not to hard to use once one gets the hang of it. There is also an extensive forum section to get help at.
You can have your students use the Glossary module in Moodle to create their own sayings/proverbs dictionary. Students can create their own glossary for any field using that module. It is great because they can add images, sounds, videos, and text, and it is alphabetically organized. You can set up the glossary so that every time one of the terms contained in the glossary shows up in the course, it has a glossary.

HUB.MoodleJapan.org
This is a site to share complete Moodle 2.3 courses.

NetCourse.org/Moodle24
Paul Daniel's Moodle Training Course

2Moodle.EFLClasses.org
Eric Hagley's Moodle Trainer

Moodle Japan

PoodLL.com
PoodLL is a set of plugins for Moodle, that add amazing functionality. While it is designed for language learning courses, it is being used in countless imaginative ways in universities, schools and organisations all over the world. PoodLL is free and open source.

Web Teacher Tools: Free Moodle Site
Web Teacher Tools is offering a single Moodle site to any educator who would like one. It is a great way to become proficient with Moodle,

Moodle Course Modules
Register here.

Moodle Association of Japan

Quizport.com for Moodle
---
MOODLE COURSES

Paul Danielís great Moodle Courses

Paul Danielís great Moodle Modules

Tuzi's Moodle Courses
(Waseda and TCI, in Tokyo, Japan)
---
MEMORY AND SYNCHRONIZATION SOFTWARE

Dmailer
Dmailer To Bundle Its Synchronization Software With Verbatim's Portable USB Hard Drives by YAHOO Finance, Easy to use and always secure, Verbatim Sync allows the synchronization of a user's entire PC environment to any mobile storage device.
---

Wolfram Education Portal
Go here for textbooks, lesson plans, widgets, and interactives related to math.

ManyThings.org
Integrates VOA, Daily Proverbs, ESL Podcasts, Quizzes, L1 & L2 Dictionaries and Search Engines.

Multi-Concordance
OUTPUT MODES include: 1) Plain, 2) Gaps or 3) Quiz, with 8 Corpora to choose from.
---
MAGAZINES IN EASY ENGLISH

Soon Magazine
---
MAPS

Map Tales
Map Tales is an interesting site that is ideal for digital storytelling. The way this works is a user creates a story that integrates w/ a map by plotting points/locations. These "points" contain information and images that the user creates. This is a great way to share a story w/ visuals or even engage audiences w/ an exciting book report. Best of all once a Tale is created, it can then be embedded into a site and shared w/ others.

Mapping the 2010 U.S. Census Data
Browse population growth and decline, changes in racial and ethnic concentrations and patterns of housing development.

Movie/Video Worksheets for Classes (Science and some Hollywood)

Media Research Center Launches MRCTV
MRCTV is a fantastic new video sharing site for right-minded Americans. With channels like NewsBusters, Liberals Behaving Badly, CNSNews.com, and The Hollywood Channel, MRCTV.org will quickly become your go-to place to view the latest videos, and an excellent place to post your own videos. Several prominent conservative websites and blogs have already signed on to use MRCTV to host their videos instead of YouTube.

Maporama
Maporama.com can chart your course.

Map Nation

Map Quest

OnionMap.com

Mathematicians: 200 Bios of the Best

Mindopia: Mindopia For Career Exploration
After clicking on a career you might be interested in, you're led to a page of simple interviews with people working in that profession, along with other resources (including salary projections). Videos are divided into separate sections answering specific questions, which makes it a lot easier for English Language Learners to follow. Along with transcripts of interviews right below the video, students can just listen to the audio as they follow along on the transcript.

findarticles.com: Magazine articles online

magportal.com: Magazine articles online
---
MAPS FOR LEARNING ENGLISH

ESL in Canada

ESL in Canada Blogspot
Students have fun learning with maps, sometimes they even like homework. The students want to see their favourite attractions or activities or events. When you provide the information and maps the students will learn an amazing amount of English motivated by their interests. Students can go to the Ontario Ministry of Tourism for free maps. Staff are very helpful and can provide almost everything that you need.
---
MAPS AND GPS MAPPING ONLINE

En.pediax
en.pediax.org provides an ever-expandable map locator.

Maps.Google.com

Nomao
Nomao.com can help you map and share your favorite places, blogs, etc.

Google Directory
Google Directory attempts to organize the Web by topic into categories, but misses lots!

Worldmapper
Worldmapper.com provides many kinds of world maps, flags and GPS.

Progammable Web
ProgammableWeb.com links to about 1500 assorted maps.

Mindomo
Web-based mind mapping software for Mind-Mapping Online

Mind-Mapping Links

Google Earth
Google Earth combines the power of Google Search with satellite imagery, maps, terrain and 3D buildings to put the world's geographic information at your fingertips.

Many Eyes Visualizations from IBM

Add Visualizations to your Website

Scribble Maps
Scribble Maps is a neat application that lets you create maps / with markers and images that can be grabbed off the Internet / and you can draw on it, too. Plus, no registration is required.
Itís one of The Best Map-Making Sites On The Web, mentioned in Google Maps Mania.
---
MASH-UPS

Mashable
Covers all thatís new on the Web and How to Best Integrate it for Learning and Profits. Topics include News, Resources, Social Networking, Startups, Mobile, Sports, Music, Politics and Celebrities.

Media Literacy
Making Sense of New Technologies and Media by George Siemens - Sep 20 08
---
MEDIA LINKS

Media Links Now
English and German media links.
---
MEDIA ART

Sharewidely
Sharewidely supports collaborative research in the area of new media art and education.
An application of The Distributed Learning Project in the field of new media research, the tool enables open knowledge exchange in new media research and production. Individuals as well as groups of researchers and self-learners can create, share, edit, find, and re-use content related to Media Art. The project is for all who are engaged in media art and theory.

Maranatha Songs on You-Tube
He Knows My Name, etc.

Last.fm
Last.fm is a favorite online music recommendation and listening service. The London-based company has added four new features: Events system (e.g. concerts), Free MP3s, Flash player radio, and a Taste-o-meter. Last.fm hopes these new features, plus the re-design, will make it easier to find and share music - as well as being turned on to the latest live music in your area.Unlike many online music networks, Last.fm connects to 30+ MP3 players ĀEnot just iTunes and iPod. Last.fm connects to a lot of things in the online music ecosystem, which is part of its strategy to support "the iPod economy." Built as an open source platform, Last.fm is designed for support on all media players

Media Literacies
Henry JenkinsĀEBlog.
---
MOBILE LEARNING

Share Ideas
Shareideas.org is a global Wiki Community sharing ideas about mobile learning for social benefits.

Treemo
Mobile phone to PC publishing and file-sharing. With Treemo You can: Create, view and share - videos, photos, audio and text. Publish your Treemo channel on your mobile, on the web, on your blog, on MySpace or Facebook.
---
MOBILE PHONES AND MP3 PLAYERS

Load 2 Mobile
Turn your phone into a MP3 player with Load2Mobile.
---
MOBILE PHONE TELECONFERENCING PROGRAM

Qik.com
Offers live streaming Video-Conferencing to your Mobile Phone device. (Can set to private or public.)
---
MOVIES

Movie Trailer "The Best" List: The Best Sites That Use Movie Trailers To Teach English.

Awesome Stories Movies
AwesomeStories.com provides the real stories and history behind many famous movies.

Book Trailers - Movies for Literacy
This page represents the beginning of a website of short movies (30 to 45 seconds) designed to increase student motivation to READ! Below are a couple of samples. Click for Late Elementary BookTrailers and Adolescent BookTrailers to see those listings. There are several hundred movies created to help students get excited about reading. Also included are directions for students to add to the site.
Also see: http://www.imdb.com; http://www.mediapede.org/filmhistory/guides.php; http://www.eslnotes.com

ESL Notes
ESLNotes.com gives great Movie Guides to English Learners for many movies. Each individual guide is a detailed synopsis of a popular movie that consists of the following: a summary of the plot; a list of the major characters; an extensive glossary of vocabulary and various cultural references that even advanced ESL learners would often not understand; questions for ESL class discussion. You can browse through the introductory explanations, links or other sections in the menu bar above, scan a list of our offerings in the pull-down menu below, or go straight to all the synopses.

Script-o-Rama
Drewís Script-o-rama features film scripts for over 300 films.

Hollywood Site
Teachers and students can use Hollywood.com to get movie reviews to use as pre- or post-viewing guides.

The Internet Movie Database
the largest movie resource on the net.

Disney homepage

Thee-Zine for movies

Movie reviews, news, trailers

Cinema Machine
Use film reviews to help you plan a night at the movies, which ones to see and why.

Corona Films
film reviews

Cinepad
Use film reviews to help you plan a night at the movies, which ones to see and why.

I-Pod Movie Downloads
For free.

Free Online Movies for Kids of Great Classics
---
Da Vinci Code

Fact or Fiction?

DaVinci Code

Find the Real Truth page with many resources.

The Truth about Da Vinci

Was he really hiding anything?

Breaking the Da Vinci Code

Answers to the Questions Everybody's Asking by Darrell L. Bock, Ph.D. In "Breaking the Da Vinci Code: Answers to the Questions Everyoneís Asking," New Testament expert Darrell Bock examines and disproves the false claims of historical truth presented in the bestseller "The Da Vinci Code," which has been read by millions of people around the world.
---
MOVIES, FILM AND VIDEO RESOURCES
More of the worldís best English language learning links chosen by ESL All
Adapted with permission from ESL All August 2006 Issue - Vol. 2, no. 7


These great visual resources will deepen your love and appreciation of films and videos and help you sharpen both your listening and reading comprehension skills.

LingualNet
A wonderful site where you can learn English through movies. Watch narratives, documentaries, short animation films, cine-poetry, travel, homemade videos, and a lot more.

Lingual Net
Lingual Net is another video-based English study site. There are currently over 60 short movies with accompanying activities to study from. They site utilizes the "tri-view method" where students watch the movies 3 times, first without subtitles, then with subtitles, and finally with quiz questions that pop up at various points in the movie.

BBC Video Nation
British Broadcasting Corporation (BBC): Meet people from across the UK and hear on video clips what they have to say about their lives and the world around them. British English. No transcripts.

BBC Video Nation Archives

English Bites
Australia Broadcasting Corporation (ABC): English Bites (ABC: Australia Broadcasting Corporation). An informative and entertaining way to improve your English. Free videos with transcripts and vocabulary exercises. Australian English.

Australia Broadcasting Corporation Archives

YouTube
A free website that is loaded with hundreds of thousands of videos for people to watch and share worldwide through a Web experience. First-hand accounts of current events, hobbies and interests, as well as the quirky and unusual. No transcripts.

9.Yahoo.com
The 9 is a daily broadcast on Yahoo! TV of the 9 best, weirdest, and funniest videos, photos, sites, and stories on the Web. Hosted by Maria Sansone. Features online voting and user submission. No transcripts.

EnglishTrailers.com
A non-profit, free educational site made by teachers for students studying English as a second/foreign language. This site uses movie commercials (movie clips) to help you better your English. Includes summaries, cloze tests, transcripts, talking activities, quizes and a forum. Lots of fun!

Movies.Go.com
Film news, trailers, featurettes, overview, multimedia, photos, reviews, a fan forum, crewnews and features. Also showtimes and tickets, and synopsis summaries for films currently in theaters and new to DVD and video. A wealth on information. Amazing everything you can find about movies for free at this site. No transcrripts.

Movies.Go.com Trailer List

Apple.com
Watch the latest theatrical film trailers of new and upcoming movies, from Apple.com. Organized by production studio. Requires the QuickTime software that you can download for free at this site. No transcripts.

WatchFilms.com
Watch hundreds of movies for free online. Also cartoons, documentaries, old newsreels, classic commercials, and short films. No downloading or registration required. Download time is sometimes a little slow, but this site contains unique material. No transcripts.

TheHopeVideo.com
The HOPE, full 80ĀEmovie presentation with no breaks.
---
MOVIES, CAPTIONED FOR LISTENING PRACTICE:

Yolango
Yolango offers over 1,000 Video Clips from popular films and TV programs, all captioned, transcribed and rated by level. Captions, if clicked, provide definitions and examples with 13 language translations! Yolango is most engaging, challenging, interactive and even addictive in a good way for kids!

MOTIVATION: Ten Elements Of Effective Instruction

Multilingual Matters
Multilingual Matters is an international independent publishing house, with lists in the areas of bilingualism, second/foreign language learning, sociolinguistics, etc.
---
HISTORICAL DOCUMENTARY MOVIES

TheHistory Channel UK

RoyA History Links

History references and resources

Activities, history as story
---
MOVIE-MAKING

MovieMaker Download from Microsoft
like Macís I-Movie
---
MOO

MOO
MUD Object Oriented or less commonly, Multi-User Object Oriented systems
A MOO (MUD object oriented) is a type of MUD and is a text-based online virtual reality system to which multiple users are connected at the same time.

Rachel's Super MOO List
More than 150 MOOs at your fingertips on the web since 1996! MOOs are listed as educational, ESL, research, RPG, social, or other.

MOO list of ESL and Other Language Learning MOOs
Rachel's Super MOO List of Foreign Language (ESL) MOOs

schMOOze University on the Net
schMOOze U. is a small, friendly college known for its hospitality and the diversity of the student population. It was established in July, 1994 as a place where people studying English as a second or foreign language could practice English while sharing ideas and experiences with other learners and practicers of English. Students have opportunities for one-on-one and group conversations as well as access to language games such as Scrabble and Boggle, an on-line dictionary, a virtual library and a grammar maze. Although schMOOze U. was founded with ESL/EFL students in mind, it welcomes all people interested in cross-cultural communication.
---
MUSEUMS

Museum of Online Museums
Very interesting and fun collections of Online Museums highlighted here.

Multilingual.com- (Global Computing magazine.)

The Museums of Paris

The Louvre, Paris

National Gallery of Art

Worldwide Arts Resources

The Uffizi Gallery in Florence

National Museum of Science and Industry

Smithsonian Institution

The Natural History Museum

Museum Two
Museum 2.0 explores ways that web 2.0 philosophies can be applied in the design of online museums. Museum 2.0 projects incorporate user-generated content, participatory experiences, and an ethos of perpetual beta. They explore the ways that advances in the social Web can be applied in museums.

Museums of Information Blogs WebRing
---
MUSIC

Karaoke Songs Demo from RealTeachers.org

Music Websites for Learning English
(Larry Ferlazzoís 15 Best Music Sites!)

Larry Ferlazzoís Making Music Links

Classical Music Site
Creative Kids Central has a number of very engaging online activities related to classical music. See its "talking" and musical story on the 1001 Arabian Nights and its online video game on the composer Brahms Both are accessible to English Language Learners.

Music Books for Kids

Music Software for Kids
---
MAKING MUSIC

I Know That

My Pop Studio

JamGlue

6 Mixer

Sound Junction

Groove Blender

VJ Masher

Splice
---
MOVIES AND MUSIC FOR ESL

The English Learner Movie Guide

Songs For Teaching English

ESL Through Music

ESL Lounge - Songs for English Teaching

English Teaching Songs

The ESL Song Directory

---
MUSIC LYRICS/SONG LYRIC LINKS

The Best Places To Find Lyrics On The Web

Lyrics.com: A good resource for English song lyrics

learnenglish.org.uk: The British Council's website for learners

britishcouncil.org: Their website for teachers with many resources.

"Common Mistakes"
Common Mistakes is a good website designed for English Language Learners to practice "common mistakes" made in the English language. Exercises are divided into Beginner, Intermediate, and Advanced levels. See other English Themes For Intermediate/Advanced webpage. Also Web English Teacher as a good source of resources, and worth checking-out.

The Chicago Public Library

MysteryNet.com
A collection of Mysteries and Detective Stories

Classical Music Site
Creative Kids Central has a number of very engaging online activities related to classical music. See its "talking" and musical story on the 1001 Arabian Nights and its online video game on the composer Brahms Both are accessible to English Language Learners.

Music Books for Kids

Music Software for Kids

Magme
Magme has a ton of magazines that are readable online, including many that students would like.

Middlespot.com Multimedia Search Engine
Middlespot is one of the best search engines for ESL/EFL learners. It was also included in The Best Social Bookmarking Applications For English Language Learners & Other Students. They just announced improvements in their site (you can see a video about them here).

Meme Memo
Meme Memo is a new application that looks very similar to Wallwisher and and PinDax. All three have a bulletin board-like interface where you can post notes, videos and photos.

Modern Language Association (MLA_
Founded in 1883 by teachers and scholars, the Modern Language Association (MLA) promotes the study and teaching of language and literature.

Universcale compares various microscopic entities.
Free Worksheets For Songs

Yahoo Lyrics

Deezer

Dizzler

Lyrics Mode

Songza

Grooveshark Lite

Searchhacker Lyrics

Lyrics On Call

Soundflavor

Lyrics Fly

Mix Turtle

Teach With Movies

Flocabulary
Teaches language through hip-hop and has products that are being used in thousands of schools worldwide. This music has been featured on MTV and CNN, but teachers should monitor it for inappropriate content.

Karaoke Sites for English Language Learners

Pingu's English
A new childrenís English product in China called Pinguís English incorporates music into its syllabus. This helps to keep the children focused on what they are learning in a fun and interactive way.
---
SONG LYRICS USED TO TEACH ENGLISH

Top 10 Lyrics Search Engines
From Wendy Boswell source about.com.
Searching for lyrics to a song can be a daunting task, but not with these Top Ten Lyric Search Engines. Find a song lyric, do a song search by lyric, and more. Find the song lyrics youíre searching for on the Web quickly and easily!

Get Lyrical - a Lyrics Search Engine
Get Lyrical is an excellent lyrics search engine. You can search by song lyric, artist, song, or album. And if you still canít find the song youíre looking for in their excellent (and sizable) lyrics database, you can check out the Get Lyrical Message Boards and ask the community there to help you figure out a song lyric. Fast and easy lyric search, good, relevant results - I highly recommend Get Lyrical for your lyric search needs.

Lyrics Robot - Lyrics Search Engine
The thing I like most about Lyrics Robot is their absolutely huge artist directory. Just click on any of the alphabet letters on the Lyrics Robot home page and youíll retrieve a wide range of artists. Lyrics Robot claims to have ĀE Million Entries - 500,000 Songs - 40,000 ArtistsĀE which is obviously a lot. The lyric search process seems a bit clunky, but I was still able to find some good answers. Sort your lyric search results by site to get a more organized lyric search results page.

LyricSearch.net - Song Lyrics Search Engine
Search over 100,000 songs with LyricSearch.net. I was able to find good results with my search for what the world needs now, including other songs and albums of Burt Bacharach that I didnít even know existed. All lyric search results for LyricSearch.net open in a new window;I didnít much like this but itís a small issue. Good index of lyrics and easily implemented lyric search.

MetroLyrics - A Lyrics Search Engine and More
MetroLyrics features over 262,000 music lyrics (thatís quite a few), but even better than MetroLyrics lyric search are the various music categories that they have available, such as list of artists by music genre, Top 100 Most Popular lyrics, and Christmas music, which at the time of this writing spanned over 20 jam-packed pages.

My Lyrics Finder - MLFinder - Lyrics Search Engine
Simple and uncluttered, MLFinder delivers fast and relevant results with a few little extras: look at your lyric search results and youíll see when that song was added, an opportunity to buy the song lyric (sheet music), buy posters of the artist, or send that lyric to a friend. MLFinder has ĀE0,000+ artists - 1,000,000+ song lyrics & growing.ĀEDonít forget to check out the Billboard Hot 100; click on any of the song URLís and youíll be taken to that songís lyrics.

Rock Wisdom - Song Quotes Search
Rock Wisdom features an immense database of song quotes-Ēthe main purpose of this collection of quotes from Rock and Roll music is to celebrate and provide a documented reference to an under appreciated form of literature.ĀEYou can search by subject, search by artist,browser through popular artists, get a random rock quote, or look up the full lyrics (this links to outside sites). Over 70 categories of Rock Wisdom goodness; this site is an online archive of sorts for rock and roll history.

Lyrical Discord - Lyrics Database
Search lyrics by artist, song, or keyphrase with Lyrical Discord. The most popular songs are featured right on the front page. hereís an example of what I liked most about Lyrical Discord-I did a search for hard dayís night and not only did it bring up the classic Beatles song, but also other song lyrics in that album, all song lyrics by that artist and other albums by that artist. A nice touch for anyone whoís not looking for song lyrics alone.

A to Z Lyrics Universe
A to Z Lyrics Universe features over 50,000 searchable song lyrics. You can browse by artist or band name in their alphabetical directory, or you can just type in a lyric snippet. Song lyrics results will open up in a new window. A to Z Lyrics Universe features mostly newer songs from the year 2000 and up; lots of hip-hop, Top 40 kind of stuff here.

SongMe.com - Lyrics Search Engine
In addition to a strong lyric search experience (over 74,000 songs indexed at the time of this writing), Songme.com also offers some unique user features such as artist birthdays displayed on the front page, DailyKeys, links to the most popular song requests by day, and a list on the far left side of the Top 20 Albums (with links to these albums lyrics) on Songme.com.

Lyrics Spot.com - Lyrics Search, Album Covers
Lyrics Spot not only has a sizable database of lyrics-over 160,000 at the time of this writing-but they offer CD cover images of whatever artist youíre looking for as well. Search by artist, album or song, browse the alphabetical directory, check out Lyrics Spotís top songs, or check out the Billboard Top 12 albums, with links to song lyrics.
---
MUSIC (OTHER)

The international lyrics server

The Rock Hall, Cleveland

Always on the Run lyrics page

The Music Groups page at Yahoo

Q Magazine Online

The New Musical Express

Music's homepage

Planet CD ROM
Planetcdrom.com is about the cheapest source in the world for Educational Software, Movie DVDs, and Music CDs.

Lyrics.ch

Sample Song Class lesson

LearningBrook.com
Learn English through songs.

Music Artists
Use to find out about various artistsĀEsongs.

More on Beatles

Multi-Lingual Spiritual Music
in many languages.

Multi-Language Mediaís Online Catalog
Music Tapes /CDs, English Resources (for better understanding International Friends), such as about traditional African, Chinese religions, Buddhism, Hinduism, Islam and Judaism); Jesus Videos/DVDs (available in over 1000 languages); ESL Materials (English as a Second Language); Language Learning Courses .

Hymns in 85 Languages
English Hymns can be set to play automatically, giving composer information, etc.

Classical Archives is the largest classical music site on the web, offering 40,034 music files from 2,091 composers in Live Recordings (MP3 and WMA) and MIDI files.

Messianic Prophecies and their Fulfillment
---
MUSIC AND MP3 MUSIC DOWNLOADS

i-Tunes Free Download
for Music / MP3 song collections.

Odeo.com
Millions of MP3s and 1000's of audio channelsópodcasts, music, and more. Listen, download, subscribe... FREE!

The Best Places To Get Royalty-Free Music & Sound Effects
---
SONGS FOR KIDS

Childrenís Global Network
offers original song lyrics for many areas of life.
A resource for songs about: peace, justice, compassion, conflict, resolution, nonviolence, anti-bias, fear, grief, bullying, patriotic songs, the global family.

Universal Childrenís Audio KidsĀEMusic Links

Values and Virtues Education

KidsĀESongs WebRing
---
MYSTERIES AND CODES: SOLVING PUZZLES

Secret Codes
Teaches and converts secret codes.

Hieroglyphics
Converts names into Hieroglyphics.

Secret Code Sites

The Case
Secret code site

The Case for Kids

Nancy Drew Mysteries.

Mysterynet
More mysteries ideas. Solve online mysteries as computer detectives!
---
MACHINE TRANSLATION SOFTWARE ENGINES OVERVIEW CHARTS

Reports on Translation Software.

Mitre
These translation programs are intended for giving a general gist of meaning, not as a substitute for human translation. However, this is the best quick view of Machine Translation options online, covering 13 online translation engines.

Machine Translation
Translation Wizard with free simultaneous access to over 265 dictionaries for 73 languages.

Automatic Online Machine Translation by Google explained
---
BUSINESS MAGAZINES ONLINE

Businessweek.com
Top Economic News; Asia and Asia Tech Blog; Economics Innovation Investing; Europe; Investing and Newsletters; Technology; Innovation & Design; Autos; Energy Product Reviews.
---
COMPARING CHRISTIAN, JEWISH AND ISLAMIC SCRIPTURES; COMPARING THE BIBLE AND KORAN RESOURCES

Answering Islam
Answering Islam may be the most thorough online source dealing with these issues.

Books by John Gilchrist
In three major series: 1) Foundational Books (FB), 2) Christianity and Islam Series (CIS), and 3) The Qurían and the Bible Series (QBS). All the material here is put up with the permission of the author. The "Qur'an and the Bible Series" consists mainly of rebuttals of booklets by Deedat. The "Christianity and Islam Series" presents other important topics.
---
MOODLE ONLINE ENGLISH COURSES DESIGNED FOR JAPANESE

Japan Discovery Challenge (JDC)

The KyoEx Competition

Seinan JoGakuin English Department Moodle
---
DISTANCE/DIGITAL LEARNING SITES

Integrating Digital Learning with Moodle
(by Paul Daniels)
---
KNOWLEDGE MAPPING

Compendium
Compendium is based on many years research on the use of such tools in educational and workplace settings. We know that "seeing what you're thinking" by connecting ideas on the screen can help in a personal or group situation. We have also shown that Compendium's visual information management facilities help people manage large amounts of information in an intuitive way, in education, research, business and government.
---
MEDICAL ENGLISH

EnglishMed.com
EnglishMed.com provides practice in common medical terms and their collocations using an online matching game.
---
OTHER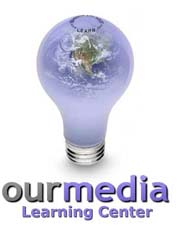 Made for Each Other
[Play for Valentineís Day, etc!]

Personal Media Learning Center
What this is: The Learning Center is a rich educational resource for everything you wanted to know about user-created video, audio, and other forms of citizens' media.

Mainichi Shinbun
Bilingual English-Japanese Online News

Medical Dictionary

ESL Jungle
Major Insights on CALL from Materials Development Class from Omer Ari at GSU.

Math Puzzles and Brain Teasers
The brain teasers and math puzzles on Syvum are interactive with immediate scoring and explanations to provide continuous learning and entertainment.

Multi-lingual Machine Translation
Communication has never been faster or easier than it is today, as people connect with each other across the globe in a matter of seconds. One barrier, however, remains to be overcome - and that is the language barrier. But thanks to LingvoSoft Online everything you need is right here waiting to help. All the free tools and services for your online life made available in one convenient place to aid understanding and interaction. LingvoSoft Online contains an extensive selection of ECTACO/LingvoSoft utilities and databases. LingvoSoft Online is the new web portal of Ectaco Company, a leader in the field of language-learning, translation and localization software for over 42 languages. Known for their quality, effectiveness, and use of the latest industry technologies, they have also incorporated high quality software from selected third-party developers to effectively address translation, language learning and localization issues.

Media, Culture and Change
Phil Cookeís Blog.

SPECTRUM magazine
for students and teachers.

English Trailers
This is a site for students of English to practice their language skills using movie commercials. There are over 130 trailers, each with 8 different activities, allowing students to practice reading, listening, writing, speaking and grammar. An advantage of this site is that it allows teachers to track their students' scores and forum entries. It also has printable versions of cloze, quiz and weblinks activities for homework or in-class use.

D.Film MovieMaker
Create Short Story Movies!
Although not originally intended for language learning, D. Film Moviemaker is a Flash-based site which lets users create short movies. This is done by selecting the background, the sky, the characters, how the characters meet, their dialogue (which appears as text in cartoon bubbles), and finally background music. My experience with this site in the classroom has been extremely positive with students creating some original, creative short stories with this site. Excellent for task-based projects.

Mid-America Association for Computers in Education
MACE 2007 Conference

Meebo
Meebo.com can integrate and give access to 7 Instant Messengers simultaneously! (So can QNext.com)

Mologogo
Mologogo is a free service that will track you and your friends using GPS-enabled mobile phones. Mologogo LLC. Maps by Google, additional data provided by Yahoo! Web API, National Weather Service, and GeoCoder.ca.

I Like
iLike is a social music discovery service that lets consumers get personalized recommendations and follow what their friends are listening to.

My Space TV
MySpace is to take on YouTube's status as the world's leading video-sharing website by renaming and relaunching its own service as MySpaceTV. The video section of MySpace will be given its own web presence.

Movabletype
Manage your entire community and site on a single platform. The Movable Type Community Solution (MTCS) sits on top of MT4, allowing you to create vibrant online communities. With the powerful features of MTCS you can attract a larger audience, increase engagement with your site, host forums, and improve the loyalty of your community. A perfect platform for building easy-to-maintain blog, web, and social media sites. Two powerful publishing platforms: MT Enterprise Solution - The most widely-used enterprise blogging platform, and MT Community Solution.

Open Medicine
An independent, international general medical journal supporting academic freedom and open access.

Medical Care and Advice
Patients Like Me helps connect doctors and patients with others struggling with similar diseases. Find or share help here.

Malted
A Spanish authoring tool like Hot Potatoes, but only for Spanish.

Michigan Corpus of Academic Spoken English

Macmillan Language House

Manga/Comics
Using manga to teach English.

Interactive Math Sites
A teacher-created list of interactive mathematics sites to use with the whole class via an interactive whiteboard or TabletPC.

Macmillan English Campus
Macmillan English Campus is both a database of learning content as well as a learning platform in itself, doing the following:
1. MEC contains a fully-searchable database of over 3,000 highly interactive language activities, developed by Macmillan's leading ELT authors. Many of these resources are compatible with interactive whiteboards.
2. MEC is built around a content management system, allowing you to manage your users and chart online resources to your own courses and course materials.
3. Learning can be greatly enhanced by an effective blend of face-to-face teaching and online support materials, so MEC seeks to integrate both in a balanced way (as does this CALL4ALL.us site).

Michigan E-Library Resources

http://www.miis.edu
Monterey Institute of International Studies
Offers several advanced degrees and certificate programs, including a certificate program in Computer-Assisted Language Learning.
Miro

MasterNewMedia.org
Free open-source TV/video platform. (Robin Goodís very good on Internet Media developments)

MasterView from Robin Good
Information Design and Web/PowerPoint Presentation Tools.

The Magnet Maker: Create Free Activities
Use the Magnet Maker, a free website, to create drag-and-drop interactive exercises for your language students.

Myngle.com
Learn any language online

Bible Encyclopedia. Web Bible Online.

Myths & Legends, Creative Writing

ixl.com
Math problems and programs free.

Mobile Learning: Ignatia Webís Blog
E-Learning Tech-tales about optimizing the use of Social Media in low resource and mobile settings.

My Webspiration
Webspiration, the useful mind-mapping tool, comes to the Web in an easy-to-use, collaborative version.

My Guide
My Guide is a United Kingdom-supported site that has incredibly accessible tutorials on everything computer and Internet-related. It's visual, provides audio support for the text, and it geared towards novices. It's quite an impressive site, included in The Best Eleven Websites For Students To Learn About Computers. In addition, the same site has a Taste of English game that is very well-done. It does have a decidedly UK-perspective though.

MOARS
Moars is a free, open-source Mobile Audience Response System for students to use with iPod Touch, iPhones, and other mobile browsers. (Bill Bellowe's)-127
---

Marriage vs. Mirage: Truth Overruled: The Future of Marriage and Religious Freedom (Dr. Ryan Anderson, Heritage Foundation, FRC University Library Podcast, September 9, 2015).

Religious Practice & Marital Stability: Launching MARRIpedia, an online social science encyclopedia
November 18, 2015 • TOPIC: RELIGION AND SOCIETY [At the October meeting of the World Congress of Families, Dr. Patrick Fagan unveiled MARRIpedia, a newly-launched online social science encyclopedia of all matters related to family values].

Marriage Fertility and Religious Practice Correlations.

Mariko & Edwin's Marriage Blog!
---
| | | | |
| --- | --- | --- | --- |
| | | Join a live video chat now! | |
---
Free Demo Lessons
http://CALL4ALLUS.en101.com



Internet-based, interactive audio-visual English learning center with instructions in 21 languages.
Free Demo and great online Business Opportunity!

Click on a flag to choose a language.


























---
online electronic translation tools
---



ESL Lounge
Free ESL Lesson Materials for teachers. Grammar, worksheets, song lyrics, board games, pronunciation and more. All free and printable.
---



Online Conference/Classroom
Nellies English Projects is an educational website for students and teachers whose aim is to motivate students for lifelong learning. It provides resources for teachers on how to integrate technology into the classroom by means of project based and experiential learning using WebQuests. The site provides many educational resources, articles, lesson plans, evaluation rubrics, reading practice and collaborative writing ideas.
---

Powered by IP2Location.com

IP2Phrase
IP2Phrase allows you to insert dynamic customizable welcome messages to your web page with geographical information.You can either design your own phrase or use one of their defaults.



---



FoxLingo Ė The Ultimate Language Tool!
(works only with Firefox)


Web Page Translation, Translated Search, Auto Translation, Text Translation, Language Resources, Learning Languages, etc.

Main Features
Page Translation - Translates full web pages (over 1,000 different language pairs)
Translated Search - Searches foreign pages using terms written in your language
Auto Translation - Automatically translates websites by recognizing their domain
Text Translation - Translates text entered in the search box or selected on any web page
Language Resources - Over 90 language services (encyclopedias, text-to-speech, etc.)
Ixquick - Metasearch engine with unique features, language search and complete privacy
Learning Languages - Over 100 links to language learning sites for a variety of languages
Freeware - FoxLingo is completely free and contains no adware or spyware
Complete Privacy - FoxLingo does not take any information from its users
Supports 45 languages & over 1,000 different language pairs

Afrikaans, Arabic, Aranese, Basque, Bulgarian, Catalan, Chinese Simplified, Chinese Traditional, Croatian, Czech, Danish, Dutch, English, Esperanto, Filipino, Finnish, French, Galician, German, Greek, Hebrew, Hungarian, Icelandic, Indonesian, Italian, Japanese, Korean, Latin, Malay, Norwegian, Occitan, Persian, Polish, Portuguese, Portuguese Brazilian, Romanian, Russian, Serbian, Slovenian, Spanish, Spanish Latin American, Swedish, Turkish, Ukrainian, Welsh

Uses 35 free online web page translator services

Worldlingo.com, Tranexp.com, Google.com, Abacho.co.uk, Altavista.com, Apertium.org, Eigo-navi.com, Elmundo.es, Excite.co.jp, Freetranslation.com, Gencat.cat, Gts-translation.com, Ibm.com, Imtranslator.com, Internostrum.com, Interpret.co.za, Linguamatix.com, Lingro.com/, Lingvo.org, Nazgol.co.il, Nifty.amikai.com Ocn.ne.jp, Oesi.cervantes.es, Online-Translator.com, Opentrad.org, Sli.uvigo.es, Solvingmaze.com, Toggletext.com, Tr.voila.fr, Translatica.pwn.pl, Translator.live.com, Translendium.es, Vil-net.dyndns.org Yahoo.com, 220.194.61.120