Walk Thru the Bible with Al Watson doing 77 hand motions in English.

Walk Thru the Bible 77 Signs to remember all OT Events!
Bilingual English and Japanese "Walk Through the Bible Events"
---

Walk Thru the Bible with Al Watson doing 77 hand motions in English

www.WorldWide English.com
Click on the "News and Stories."

WebQuest.org is an Inquiry-Oriented Lesson Format.

World Mission Associates
Promotes self-reliance and local leadership for churches through a video series, articles, and seminars.

Water Droughts in California and elsewhere QUIZ.
What do you know?

Wunderlist Review & Rating - PC Magazine
Sep 16, 2015 - Managing tasks and sharing shopping lists is easy with Wunderlist. Free accounts pack a lot of value, but the Pro version is expensive

WATERFALLS OF THE WORLD! Most amazing water sights anywhere.

English Word Information

WordNet, a Lexical Database of English
Word Map Shows Where & How An Individual Word Is Said In Multiple Languages. Type any word into Word Map and it will tell you how that word is spoken in many other languages and show you where those languages are spoken. The audio worked fine for me in Google Chrome, but not in Firefox.

From The NY Times: "English Grammar Aids for Both Native Speakers and Students." The New York Times has just published the above video along with an article reviewing apps useful for English Language Learners.

Boom Writer.com - Enables youth to write together in collaboration.

Nik Wallenda walk between 2 sky-scrapers in Chicago, it's amazing!

Wallenda WOWs Chicago with his Amazing Faith on the high wire!

Youtube's link of Nik Wallenda's Niagara Falls Megastunt:
8f0050b51ccd788c9c2e7&id=1b6f7e979f&e=4d34773f3d
Web: Game-Based Learning Sites, 4th & 5th Grades
Curated by education technology consultant Lisha Vuskovich.
---

WISDOM CENTER: Wisdom Keys from Dr Mike Murdock
WORSHIP MUSIC LINKS:
www.higherpraise.com
Higher Praise.com

Paul Baloche's Worship Songs.

Graham Kendrick's Worship Songs

WORSHIP Together.com Playlists

Wizen World
Practice CCSS-aligned 3rd to 8th grade math within this web-based virtual world. Contains some cartoon and fantasy violence.

Handwriting Without Tears
This iPad app teaches your little learner how to write letters and numbers in a fun, friendly, and supportive way.

WhatsApp's Beautiful Re-Design

Word Clouds by ABCYa
Word Clouds by ABCYa is an excellent free iPad app similar to Wordle or Tag Cloud for creating those ever popular word clouds. Word clouds are often used to visual represent a word frequency and can be used by any subject or curriculum. This app is very easy to use and allows a user to edit their clouds by font color, size, etc. For Kapuler's Pinterest board on Word/Tag Clouds click here.

I-Pad Apps for Writing to Try out

WRITE Institute Unveils New Website
Recent WRITE activity spotted in Woodland, CA classrooms during Seal of Excellence walkthrough. Impressive! pic.twitter.com/5PPkRU7biF WRITE Institute (@WRITEinstitute) February 12, 2014. The WRITE Institute is a great writing curriculum to use with English Language Learners.

Water Crisis: "Thinking Like a Watershed" lectures
---
Writing Tools:

Edshelf Weekly

Hemingway
Checks the style of your writing and highlights issues like readability, verbosity, passive voice, and more.

12 Writing Tools
Curated by technology coach Gabrielle Copen.

Apps to Support Writing

10 Unique Ways to Propose a Wedding & Marriage!

The Wellness Emporium
DIGITAL STORYTELLING PROGRAMS

Digital Storytelling Tools
Digital Storytelling Collection of 100+ tools for presenting stories! Curated by teacher librarian Dr. Joyce Valenza.

Download Shadow Puppet today!
Simple digital storytelling tool for iPad. Students create narrated slideshows to demonstrate learnings, practice speaking, share classroom happenings with parents.

Wandoo Planet
Wandoo Planet is a new project that is in beta testing stages right now to help build an app that is kid-powered genome project. The way this works is kids (6-14 yrs old) will play a interest-finding game that will help them choose movies and books through their personalized recommendation engine. Also, the more the student plays the game the "smarter" the engine will get through its "adaptive learning system" algorithm (i.e. Web 3.0 anyone). Here is more info from their promotional email...
"Leveraging children's interests is a powerful tactic when it comes to fighting reading deficiency, but unfortunately, it is not something that has been put into widespread practice," said Rob Cullin, president and co-founder of Evanced Solutions. "Wandoo Planet was created to offer children a platform that lets them choose and discover their individual interests to promote reading success. We welcome the feedback of our beta testers who will help us make the game even better before its official release this spring." [ Written by dkapuler on Jan 25, 2014].

Around The Web In ESL/EFL/ELL
Teaching English at The British Council has greatly expanded the number of bloggers who are writing monthly posts on different topics.

TEDxESL
ESL discussion material based on TED talks is a very good resource. I'm adding it to The Best Teacher Resources For "TED Talks" (& Similar Presentations).

Text Dependent Questions for ELLs

Top Ten Connected Classroom Guided Reading Games
From Digital Play

RWT Timeline
RWT Timeline is a wonderful free iPad app (by Read Write Think) for creating timelines. This is all done through an easy drag-n-drop interface and allows users to add linkable images to text to create a beautiful looking timeline. Also, a user can create their own profile for saving purposes and share via email or print out via a PDF. [Written by dkapuler on Jan 18, 2014].

The Week In Web 2.0

The Best Web 2.0 Applications For Education In 2013

Top Video Calling Apps
10 video calling apps to connect you with family and friends this Christmas is from The Next Web.

A Potpourri Of The Best & Most Useful Video Sites

Curious.com
Curious.com lets you create, share and view video lessons.

Vobok

Wolfram Problem Generator
Wolfram Problem Generator is the latest tool from the computational search engine (Wolfram Alpha), that I just found out about from the great blog, Educational Technology Guy. This is a wonderful site for Math teachers/students that are looking to solve problems in a wide range of areas (i.e., order of operations, division, calculus, etc.). Also, WPG allows users to create printable worksheets as well as set the difficult of their problems to beginner, advanced, or intermediate.

Word-Lens: Translates any posters via your camera!

Word Dynamics
Word Dynamics is a unique outreach tool to help high school and university students improve their vocabulary and also consider faith. This digital vocabulary builder can help students excel in school and prepare for the SAT and GRE exams. Youth groups, homeschoolers and teachers might find this educational software with a spiritual twist especially useful for study and outreach.

WEBYDO: CREATIVE PROFESSIONAL, create code free websites
Webydo empowers professional designers to create pixel-perfect websites without the use of code! Fresh, just off the Ed-Shelf

Whats App.com - Cross-platform IM (Instant Messenger)
WEBTOOLS BEST FOR TEACHERS TO USE:

5 Essential Tools for Language Teachers (from Bruce Lander)

USING WORD CLOUDS
35 Ways of Using Word Clouds in Language Learning is from Teacher Greg's Education Home. I'm adding it to The Best Resources For Learning About "Word Clouds."

WebCorp.org.ul
Simple WebCorp Live lets you access the Web as a corpus - a large collection of texts from which examples of real language use can be extracted.

WebCorp LSE: Linguist's Search Engine
Our large-scale search engine with more search options, part-of-speech tags and quantitative analyses.

WebTools
Top Tools to Test Quickly found here on our Tester Pageorama page!
---
WISDOM WEBQUEST FORMATS POSSIBLE:

Wisdom of Giving to help Businesses Grow!

WISDOM WEBQUEST FORMATS POSSIBLE include these from AT&T's "Knowledge Network Explorer"
Filamentality lets you create five different formats (hotlist, treasure hunt, sampler, scrapbook, problem-solving)
---
WORLD'S BEST WORD LISTS:

English Vocabulary Word Lists from ManyThings.org

Academic Word List (derived from Coxhead's 2000 research)

Word Explorations

Robertson's Words for a Modern Age

Templeton, S. (2010)
Revolutionizing vocabulary instruction: Morphology, cognates, and classical roots. Retrieved September 19, 2012.

VOA Wordbook

Web of Science - Wikipedia, the free encyclopedia
Web of Science is an online academic citation index provided by Thomson Reuters. It is designed for providing access to multiple databases, cross-disciplinary research, and in-depth exploration of specialized subfields within an academic or scientific discipline. As a citation index, any cited paper will lead to any other. Titles included are listed here

Writing WebTools
The Best Ways For Advanced ELL's & Non-ELL's To Create Online Content Easily & Quickly - REVISED
Ferlazzo's revised Writing WebTools, based on various District content filter-related issues. Even though he had concluded that Check This was the easiest tool for students to use for creating/writing reports (they could be creative and no registration was required), we couldn't get it through our filter. Loose Leaves became my second choice, though it wasn't nearly as attractive or engaging to students. For now, though, I've decided on Glogster Edu. You have to pay a few bucks if you want more than ten student accounts, but I think it's worth it. I have some concerns that it provides so many creative opportunities that students can focus more on looks than content, but, considering the limitations of our content filter, for now it's the best choice.

Web 2.0
Web 2.0 - The Machine Is Us/ing Us
The Machine is Us/ing Us is a short video directed by Dr. Michael Wesch that speaks to the implications of digital technologies for our lives.
How to Disable Web-Tracking:
Firefox created the Do Not Track feature to let me tell websites not to track me. Just go to Options > Privacy (Preferences > Privacy on a Mac) and click 'Tell websites I do not want to be tracked.'

WeiboEnglish
Living in GZ, WE are the Family! A weibo only speaking English, foreigners are using it as well.

weblogg-ed.com
Blog maintained by Will Richardson, the "Learner in Chief" of Connective Learning, a consultancy service specializing in assisting educators in understanding and implementing the latest workplace and leadership practices.

WIDE (Writing in Digital Environments) Research Center
The WIDE Research Center investigates how digital technologies—such as the networked personal computer, the Internet and World Wide Web, and computer-based classrooms and workplaces—change the processes, products, and contexts for writing, particularly in organizational and collaborative composing contexts.

Wi-Fi or We-Fi: Free almost anywhere?
Using your smartphone or tablet you should be able to find wireless hotspots using a service such as WeFi, which offers apps for Android and iPhone. With this you will be able to find the free hotspots and avoid the locked ones.

Worthy Links - Christian Search Engine

WordReference.com: Online Language Dictionaries

Waze.com
WAZE.com is a shared Social Networking Navigation System.

Tell A Story At "Web Of Stories"
Web of Stories is a pretty cool site that easily allows students to tell their stories or interview a family member or friend about theirs. Here's a description from the site:
"Everyone has a story to tell. Over time many stories become forgotten, but now Web of Stories offers you the chance to tell your story for future generations to enjoy. Web of Stories began as an archive of life stories told by some of the great scientists of our time. As the number of stories grew, it became obvious that some were on related topics and a web was slowly being created of connected stories. After a while we also invited famous people outside the field of science to tell their life stories.
We are now opening up Web of Stories to everyone, inviting you to help make our web of stories grow. We all have wonderful stories to share, and have family and friends whose tales we would like to hear. So tell your stories, and invite others to tell theirs. The great thing about Web of Stories is that you can talk about virtually anything you like; the time you learned to ride a bike, the feeling of climbing a mountain, a conversation you may have had with a late relative.. the range of topics you can talk about is endless!
We have created technology that allows you to either record direct to your computer with a webcam or upload a video you have filmed on your handycam or phone. You can even perform simple edits with our trim tool, and of course you can record as many stories as you like.
Once you have recorded your story (or stories) you will be asked to provide a title, a brief description and keywords that will help others when searching for stories of interest.
We hope to provide lasting first-hand accounts of people's experiences - imagine that in a hundred years' time your grandchildren or great grandchildren will be able to watch you telling stories about your life today. I'm adding it to The Best Places Where Students Can Create Online Learning/Teaching Objects For An "Authentic Audience."

WIKIBRAINS
WikiBrains is a cool site that allows users to create a brainstorm in the style of a wiki. It's pretty interesting in the way it works like a search engine but starts mapping out terms that you type in, and then connects them. Also, users can browse, share, and edit other brainstorms (hence the wiki feature). For Kapuler's Pinterest board on Brainstorming and Mind mapping click here.
How to Disable Web-Tracking:
Firefox created the Do Not Track feature to let me tell websites not to track me. Just go to Options > Privacy (Preferences > Privacy on a Mac) and click 'Tell websites I do not want to be tracked.'

Free Web 2.0 Book & Projects!

Web20-21st Century Tools/Wikispaces (Tech Tidbits)
Top 10 Educational Wikis List and Quick Links
---
WORD STUDY AND VOCABULARY LEARNING PROGRAMS

VOCABULARY CHALLENGE: 5 WAYS TO STORE WORDS

Word Dynamo
Word Dynamo is an excellent new (beta) site for creating flash cards. However, there is more to like then just creating flash cards, there are educational games and quizzes as well. Basically, everything uses a word list which users can create or can browse for others, then they search for what they are looking for by grade level or subject. See more great ideas from This Week in Web 2.0.

Word Images

Graph Words
Graph Words is a great visual thesaurus where all a user has to do is enter a word, click on draw and a web is displayed of your term. Once the web is done, you can then click on any term in that web to watch another one branch out. This is great for seeing how words are related!

New Interactive & Animated Word Cloud Generator
Jason Davies has developed a new interactive world cloud generator that lets you use Twitter, Wikipedia or a url address. More at The Best Resources For Learning About Word Clouds.

Web Reviews that are kid-friendly

WOW-My World Panda.org
Very impressive slideshow by World Wildlife Federation (WWF)

World as 100 People Sites
---
WEB TOOLS FOR SCHOOLS/EDUCATION

Web 2.0 for Schools - Pinterest
Using Pinterest it is very easy to create a board and then "pin" anything from the web. Others can view your boards or (depending on your settings) can even "pin" things to them as well. It makes for a nice visual way to share resources in a social network type setting. Dave Kapuler created a board of his favorite web 2.0 resources (44) that you can view by clicking here!

Cool Tools for Schools
C.A.L.L. Web Tools: a great collection of Web 2.0 tools arranged in categories such as presentation tools, collaborative tools, research tools, video tools, writing tools, creativity tools, and many more!

This Week In Web 2.0
The Week In Web 2.0. is a short compilation of new decent sites that are worth noting, but maybe not necessarily worth a separate post: enThread is a super-simple online tool for photo-editing - drag, drop, edit. More such at The Best Sites For Online Photo-Editing & Photo Effects.

Educational Origami
Educational Origami includes tons of information about using technology to support Bloom's Taxonomy; there are tips, tricks, handouts, and information to support you as you use this in your classroom

English Learning Links (4 Skills Recommendations from Mr. Bronner)

WHITEBOARDS: Free Interactive Online Whiteboards
Reviews and Links to many such free tools!

Wondrous Worksheets (Kapuler's Recommended)
Wondrous Worksheets is a great site for educators for finding worksheets on any number of subjects. Keep in mind to access all the worksheets there is an $11.95 charge for a 1yr subscription. For other similar sites for finding worksheets I recommend checking out: Game Classroom, Study Ladder, Twisty Noodle, Super Teacher Worksheets

Whatfolio
Whatfolio is a great site that allows users to upload their work to a web page which creates a virtual/online portfolio. There are lots of options to choose from and there is a bit of a learning curve. For other nice digital portfolio sites, check out Visual CV or Googlios.
---

PLP Network
Powerful Learning Practice

WELCOME TO THE WEB
Welcome to the Web is a fantastic resource about teaching "how to" use the internet. WTTW is broken down into 7 sections building upon each other. It starts out about an introduction to the internet and then goes through internet safety, browsing, etc. While users explore this site, they will have activities to do to reinforce what they have learned.

Word Ahead
Word Ahead is a collection of short and fun multimedia clips and Flash cards to explain difficult English words. Very easy to create personalized word lists in the Study Room. It's one of the best vocabulary-learning sites I've seen for advanced English Language Learners and mainstream students. See also SAT Preparation, as it uses SAT words, and shows the word and representative image, plus provides audio support for text, showing the word being used in context.

WordSplash Vocabulary Teaching Idea

WEBTOOLS or Web 2.0 Tools

Wikispaces
Wikispaces have given away over 283,000 wikis for K-12 education. Now hosting over 4,220,000 members and 1,580,000 wikis! Learn more and create your own classroom wiki today.

Populr.me
Populr.me is A Nice Website-Creating Tool Now That There's No Limit On Number Of Free Pages. I discovered Populr.me awhile ago, and liked how easy it let you create websites. However, at that time, they had a very strict, and small, limit on the number of pages you could publish. They've just removed that limit.

Weebly - Create a free website and a free blog
Create a free website or blog in minutes by using a simple drag and drop interface. No ads. One of Time's 50 best websites of the year.

The Best Web 2.0 Applications For Education — 2007-2009
2009 Top Ten Web 2.0 Applications For Education included: File2.ws; PhotoPeach; Wallwisher; ProProfs; Screentoaster; Blerp; MapTrot; Babelwith.me; Note Pub; Sketchcast; Fur.ly ; Google Voice; Gizmoz; Grapevine; Rooh It!; Chirbit; PinDax; DoInk; MapBuzz; PodOmatic; Flash Meeting; Yarp; Doodle; Hipero; Quizlet; Ediscio; Embedit.in; WeToku; Embedr; Strutta; BookRix; Toobla.

Webware 100: Finalists for 2009
Check out all these Rich Internet Applications!

Go2Web20
Go2Web20 is a visual directory to hundreds of Web 2.0 tools. Mouse-over a logo to get a brief description of the tool, and move through the pages one at a time to find all types of exciting new sites!

Learn the Net.com

Web 2.0 JogtheWeb Slideshares

Best Websites of the Years 2007-2009 (on Ferlazzo's Edublog)
Over 100 topical "The Best..." lists of Internet tools that you also might find useful.

Web Watch
ACTFL.org's Language Education Website Descriptions and Recommendations.

WatchKnow.org

Must Pop Words! is a fun little game from Bart Bonte. It takes the popular game theme of having to create words out of a bunch of letter and makes it a bit unique. English Language Learners and others will enjoy it.

Word List Creator

Web Tools Spreadsheet in Google Docs

WHOTEACHES: TEACHER BIBLIOGRAPHY (Written by dkapuler)
WhoTeaches is a wonderful new (beta) social network like Wiziq. This is a network designed to facilitate communication between teachers, students, parents, and even offer high level education to other people (a la Wiziq). Plus, w/ a very user friendly interface and excellent search ability by subject or area, What I really like about WhoTeaches is how easy it is to use and how nice and polished it looks. It allows a user to upload their resume, teaching experience, videos, etc. Educators from every subject area can be found on this site. Another great feature is the ability to create groups sharing and collaborating on documents, files, media, etc.

WORDS LIKE
Words Like is a site similar to Word Hippo w/out the translation. This is a site that acts like a thesaurus and is very handy when needing to find similar words. For a more detailed review check out Free Technology 4 Teachers.
---
WRITING TOOLS

WallWisher (See Demo at http://www.wallwisher.com/demo)

The Text Machine.com
The Text Machine.com is a new application for correcting and grading ESL writing samples in the electronic classroom. Allows instructors to generate rich, detailed, error-specific feedback on essays, compositions, term papers and other written work in a fraction of the time it takes using other methods. Among its useful features: You store writing assignments in a single database, not as individual files in folders. Use your mouse to correct papers.

Student Writing

Note Pub
If you're working with students who have very little technology experience, and you just want them to have an easy place where they can paste their work (and where other students can view it, too, after the links to all student sites are posted on a teacher page), Note Pub is a good web application to use.

Wistia.com

Wistia used with Screenflow
Create gorgeous screencasts using ScreenFlow's powerful desktop recording and sophisticated editing tools. Share your screencasts privately, embed them on your website or blog, and track who's watching with Wistia.

Writing Tools from Compulang.com
Use these twin tools - 'Check My Words' (students' tool) and 'Mark My Words' (teachers' tool) - students can look up grammatical structures, lexical collocations, grammar advice, etc. while they are writing and teachers can point students to the same resources as part of their feedback.

WEB 2.0 FOR SCHOOLS E-BOOK
Dave Kapuler created a slideshow called, Web 2.0 for Schools. Since then a number of new web 2.0 sites have come around that can also be used by schools. Then he made it into a free digital book that people can view/embed/download.

Top 25 Web 2.0 Sites for Education (Dave Kapuler's great choices)

WEBDOC
Webdoc is a cool new (beta) site for creating multimedia type blog posts w/ comments. A neat little twist w/ webdoc's is that the comments that others leave are in a webdoc format. This means that a person can create their own little multimedia blog to respond to a post. Another nice feature is the ability to embed a webdoc into your site/blog. Below is their demo video...webdoc in action from webdoc on Vimeo.

GotBrainy.com: Make Illustrated Wordcards in a Flash!

DESMOS
Desmos is a cool new site for creating interactive content/lessons for education. This is done all through a browser and is collaborative by nature which makes it ideal for education (web 2.0).
---
WAR FILMS WITH GOOD VALUES:

Pearl Harbor/WWII MOVIES

Wounded Tiger: True Pearl Harbor Lead Pilot's Bio. (Movie Startup Trailer)

World War II
Huge number of related resources can be found at The Best Online Resources For Teaching & Learning About World War II (Part One).

"Storming Juno" Is Really Quite An Impressive World War II Interactive
Storming Juno is the online site of a television show from History TV about Canadian soldiers landing on D-Day. It has a 3D feature of the landing, plus interviews with survivors that include subtitles. The Best Online Resources For Teaching & Learning About World War II (Part Two).
---

War Films with Good Values.

What A Great Video To Get Students To Think More Carefully About Their Writing!
---
TOP 10 SITES FOR CREATING A WIKI
"A wiki is a website that allows the creation and editing of any number of interlinked web pages via a web browser using a simplified markup language or a WYSIWYG text editor. (Wikipedia)" Wikis are used in a number of different areas for a number of different reasons, education being one of the most popular. The creation of a wiki not only allows users to engage in 21st Century Technology it also helps increase technology literacy. Top 10 favorite sites for creating a wiki:
Top 10 Sites for Creating a Wiki (Written by dkapuler):

Wikispaces
One of the most popular wiki creators on the web that is free for education, that can also be made private (ie, password protected).

PBworks
Very similar to Wikispaces and free for a basic account. However, there are paid accounts as well that offers nice features for educators such as more space and privacy controls.

Wetpaint
Wikis in Education by Wetpaint is a great way to create a educational wiki and join a community of over 3000 members.

Zoho Wiki
A very affordable site for creating not only wikis but a complete educational portal package!

FreedomShare
A very easy to use site that can create a simple wiki that can be shared w/ others or made private. Also, as w/ most wikis the ability to add comments can be turned on or off.

Wikia
A fun site for creating a nice visual wiki.

Wikispot
Not only can you create a free wiki here, Wikispot teaches you how to create a wiki and compares what a good wiki is vs a bad wiki.

Wiki-Site
A free site for creating a wiki built on the same engine of Wikipedia.

Weebly
A popular website creator for education that allows for blogging and a creation of a site that can be used as a wiki.

Google Sites
A nice free way to create a project wiki through the use of awesome Google tools.
---

Web 2.0 - "Baker's Dozen Best E-Learning Tools"

Word Games for Kids: Big Escape 3
Big Escape 3 is one of those online video games to use with English Language Learners. However, the big difference between this one and most of the others is that Big Escape 3 was developed specifically as an educational game to benefit early readers. The graphics are good, the tasks are sufficiently engaging, and the reading is accessible. Instead of having to collect a bunch of objects to use in your "escape" - like you do in other "room escape" like games - here you have to collect words. See others under Word and Video Games.

Web Tutorials

World Progress Report Visualized in an Incredible Infographic
The Flowing Data blog has created an incredible infographic on world demographics. It's designed to be a poster for sale, but there's an online zoomable version. This is their simple description: "tells a story of how we live and die, and the stuff in between." Though it's "busy-looking," no other kind of graphical representation has this amount of data, which makes it a lot more accessible to English Language Learners than most encyclopedias. See others at The Best Reference Websites For English Language Learners.

Most Popular Websites Ranked
For more of the very Best Sites for Language Education, see "The Best" list recommendations.

W IS FOR WRITING

WHITEBOARDS, INTERACTIVE SCREENS FROM E-BEAM

JAPAN: God's Fingerprints in Japan
DVD 1 & 2 may be seen here for free!
---
WORLD STATISTICS
World & The U.S. To 100 People
Reducing statistics to "if _____ were 100 people, then ______" can make them very accessible, engaging, and thought-provoking. For example, there's the well-known "If Twitter Was 100 People" infographic. There are also several sites that use this "gimmick" to illustrate much more important data about the world around us. "The Best..." list for English Language Learners and others. Choices for The Best Sites That Show Statistics By Reducing The World & The U.S. To 100 People: Miniature Earth is a pretty amazing site. It's slideshow that uses statistics to reduce the world to 100 inhabitants, and shows how that plays out demographically, who uses what resources, etc. They periodically update the statistics. USA Today has an article about a book and school curriculum that portrays the United States as one hundred people. 100 People: A World Chart is also accessible. The World of 100 is a series of infographics highlighting various statistics.

World Statistics from Earth Pulse: State Of The Earth 2010
Earth Pulse: State Of The Earth 2010 is an impressive effort from National Geographic. It has a number of features, including a photo gallery and interactive quiz. Most impressive, though, is an interactive Vital Statistics Map that lets you compare global trends on many topics. See others at The Best Reference Websites For English Language Learners.

WorldLanguageTeachers Blog
---
WEB TOOLS
Web Page Making Sites for Students

"Free Web.Me"
Free Web Me is a new way to create free websites. They say you can create one in less than a minute, and you certainly can. Plus, you can grab images off the web to use on your site. It's pretty easy. Others at The Best Ways For Students Or Teachers To Create A Website.

Axess
Just Paste It and Axess are very, very simple ways to create websites. They're ideal for teachers or students who are not very tech savvy, and just want a place to add links or where they might need to collect images to describe. Axess has an advantage over Just Paste It because it appears that you can return to edit Axess. No registration is required for either. From The Best Ways For Students Or Teachers To Create a Website.

"Winter"
Winter is an online video game that offers good English-language opportunities. Here's the walkthrough. See others here at: Word and Video Games.

AllSharing.Ning.com
Ning community for sharing knowledge of and experience with relevant web 2.0 tools.

Whiteboard to freely share online! (with free Text and Voice Chat)

Teach-with-Internet.Ning.com
WACCHEN (written by dkapuler on Jun 14, 2010)
Wacchen is a site I just learned about from the excellenet blog, Zarco English. This is a place for bookmarking video. However, it's not only for links but a user has the ability to embed a video directly into their Wacchen web page. This is similar to how Fliggo used to work w/out the web 2.0 interface.
Below is a just a number of sites that interacts w/ Wacchen...

"Bag The Web"
Bag The Web lets you easily collect links to multiple websites into "bags." You can leave comments on the "bag" and on each individual web link you include. It would be quite easy for a teacher or student to use it for creating an internet scavenger hunt. Find more at The Best Places To Create (And Find) Internet Scavenger Hunts & Webquests.

Wiimote Interactive Whiteboards How-to Videos.

Johnny Chung explains how to make a low-cost Multi-directional Interactive Whiteboard.

Web Teacher Tools: Free Moodle Site
Web Teacher Tools is offering a single Moodle site to any educator who would like one. It is a great way to become proficient with Moodle.

go2web20.net
Find most Web 2.0 Tools and Applications on one page, get a short description, compare, read reviews, see what people are saying about each one on the web, see screencasts and more. Even more are shown here in Best Online Collaboration Tools: MindMap by Robin Good: http://www.mindmeister.com/ja/maps/show_public/12213323 (There has to be an Eternity, just to explore all of these universes, though!)

Create A Website With NetVibes
Silvia Tolisano has written a nice article titled Create a simple classroom webpage. It's focused on using NetVibes. See also The Best Ways For Students Or Teachers To Create A Website.

"William And The Windmill"
"William And The Windmill" is a multimedia presentation from "The Star" in Canada about William Kamkwamba and is story (that is getting more known everyday) of putting together scraps to make a windmill to generate electricity in Malawi. Not only is the video well-made, most of it is closed-captioned and accessible to English Language Learners. Malawi windmill boy with big fans is a BBC article about the same story, just in case you want to learn more about him.

Winter Olympics: Vancouver 2010
---
Web-based Projects and WebQuests

"What Is A Webquest?"
What Is A Webquest? is an excellent step-by-step guide to how to create one, and is from TeachersFirst. It's really exceptional. Also see: The Best Places To Create (And Find) Internet Scavenger Hunts & Webquests.

WebQuest Collection (claims to be the largest)

Wireless Conference and Links
Web 2.0 sites Most Useful for Language Learning

Perk Up Your Projects With Web 2.0 is a wiki filled with resources and tutorials
Come learn a whole host of new tools to spice up your students' projects and your lessons. Explore and experiment with a variety of Web 2.0 tools including animated avatars, comic creators, digital scrapbooks, image creators, interactive timelines, logo generators, slideshows, streaming video, and the web resources that will serve as "containers" for different new media elements.
Learn how you can re-invent your teaching and your students' learning with the use of a few engaging, motivating, and fun resources like these!

Wallwisher
Wallwisher lets you with registration, create a "wall" where you can place virtual sticky-notes. You can allow others to also place notes on the board, or keep it so that only you can do so. The sticky-notes can include images you grab off the web, videos, or websites, and you can add text to them. You can also just include text without adding anything else. Each sticky has a 160 character limit for text. Wallwisher is a most useful Web 2.0 sites because it can be a great place for students to use higher-order thinking by creating categories of images (and descriptions) or short texts they copy and paste (or write themselves). It can also be used as a site for social bookmarking of websites if you just right-click the website you put inside the sticky-note and then click on "open in a new window." Wallwisher can be used by English Language Learners for categorization and website bookmarking applications, one of the easiest and most user-friendly of all.

"World Images"
World Images, according to its site, is a "database that provides access to the California State University IMAGE Project. It contains almost 75,000 images, is global in coverage and includes all areas of visual imagery. WorldImages is accessible anywhere and its images may be freely used for non-profit educational purposes." See also The Best Online Sources For Images.

More Webquests
The University of Richmond's nice, and large, collection of Webquests. On this page you will find links to WebQuests and WebUnits. A WebQuest is an inquiry-oriented lesson format in which most or all the information that learners work with comes from the web. A WebUnit is a series of topical pages written specifically for elementary age students. Each title is followed by the date of the project's creation or significant revision. They are categorized by subject and grade level. Also see The Best Places To Create (And Find) Internet Scavenger Hunts & Webquests.

Museum Webquests
The nine national museums in Great Britain have a nice collection of Webquests.

Wiggio
Wiggio is easy to use, including live video conferencing, screen sharing and whiteboard collaboration.

Nice Olympics Interactive
Weekly Reader has a nice interactive on the Winter Olympics. It can also provide audio support for the text. See more at The Best Sites To Learn About The Vancouver Winter Olympics.

Spelling ConnectionsOnline.com: Online Writing Exercises
Proofreading: Spelling and Writing is a really nice series of many, many exercises where students have to correct paragraphs. It's divided by levels of difficulty.

Women Leaders in History
---
WEBSITE DESIGN

More Easy Ways To Make Your Own Website
Here are some new additions to The Best Ways For Students Or Teachers To Create A Website. Lifeyo; Weebly and their app just for educators and students, Weebly For Education; Kafafa.
---
WOMEN'S HISTORY MONTH
Here are the latest additions to The Best Sites For Learning About Women's History:
The New York Times has created an interactive of "reader submitted photographs from around the world that illustrate the importance of educating girls and empowering women." Women's History Month Across the Curriculum comes from the New York Times Learning Network.

World of Reading Foreign Language Blog

Writing/Story Starter
Story Starter is a great place for writers to go to start a story. Teachers can use this as a writing prompt with students and even a way to brain storm ideas. The Story Starter provides 1,007,240,080 creative ideas and writer prompts for writers of all ages. All of the story starters are randomly created. This idea generator can be used for short stories, novels, plays, scripts, or just for fun.

Story Starters for Kids

Folding Story
Folding Story is a wonderful new site for collaborative writing that I just found out about from, Free Technology 4 Teachers. This is a site where users can either start their own story and then share with others or join an already existing story to collaborate on. There are other sites that accomplish much of the same thing, but Folding Story might just be the easiest.

Chirpstory
Chirpstory is an interesting site that allows people to create a story from tweets on Twitter. This is done with a very easy to use drag-n-drop interface by adding tweets and links to pics, videos, sites, etc. This is a fun/innovative way to share information with others.

"What Makes Me" Is A Neat Site
At What Makes Me, you can create a "cube" using photos, video, and audio (you can easily grab them off the web our upload your own). Your creation is supposed to be a representation of "you." It's from the Australia Council for the Arts and, theoretically, it's supposed to just be for Australians. But they invite people to make as many cubes as they want, so won't be too concerned if non-Aussies contribute. No registration is required, other than your email to save your cube.

Web Language Lab (with sound and free exercises)

Some Neat Panoramas Of World Heritage Sites
CyArk is laser-mapping and producing incredible panoramas of five hundred key World Heritage sites. They have a good start, and plan on completing the project by 2013. See more of The Best Sites For Panoramas.

Website and Content Design: Best Ways To Create Online Content Easily & Quickly
Best Ways To Create Online Content Easily & Quickly. As you may remember, in order to make it on this list, the web tool has to: * be easily accessible to English Language Learners and/or non-tech savvy computer users. * allow people to create engaging content within minutes. * host the user's creation on the site itself indefinitely, and allow a direct link to be able to be posted on a student or teacher's website/blog to it (or let it be embedded). With the url address of student creations, you can either just post the address or use Embedit.in , a free web tool that makes most url addresses embeddable. * provide some language-learning opportunity (for example, students can write about their creations). * not require any registration. See The Best Ways To Create Online Content Easily & Quickly - 2009.
HAVE STUDENTS LEARN WHO THEY "WRITE LIKE": I Write Like is the famous application that, after you copy and paste a few of your paragraphs, will give you a badge to embed or link to telling you what well-known author you "write like." It might make students are little more motivated to learn about "their" author.
CREATE A NATURAL SYMPHONY: Identify 4 nature sounds at Nature Sounds For Me, compose into a "symphony," post a link to it on a student/teacher website or blog.
MAKE YOUR OWN WEBSITE: Orbs is a very, very easy website maker. You can just copy and paste images on it. You don't officially have to register to use it but, if you don't, they'll delete it after 24 hours. Registration is a cinch. See more of The Best Ways For Students Or Teachers To Create A Website.

TOP 25 WEB 2.0 SITES FOR EDUCATION
Web 2.0 is a term that is used to describe the 2nd generation of the web that focuses on collaboration and evolution of the internet. Wikipedia describes Web 2.0 as a, "site that allows users to interact and collaborate with each other in a social media dialogue as consumers of user-generated content in a virtual community, in contrast to websites where users (prosumers) are limited to the active viewing of content that they created and controlled. Examples of Web 2.0 include social networking sites, blogs, wikis, video sharing sites, hosted services, web applications, mashups and folksonomies."
Web 2.0 has greatly affected education and the way teachers and students teach and learn. I've decided to compile a list of my favorite Web 2.0 sites for education. However, I'm focusing strictly on sites that have an educational portal/instance. What I mean by this is that each site has a section for teachers or a way of controlling the content that students produce. This can be done either by educational accounts, monitoring by teachers, filtering, etc. Most of these sites are free but can offer more services via paid subscription...
Top 25 Web 2.0 Sites for Education
1. Google/Gaggle - Google Apps are some of the most popular services for document creation and collaboration. Gaggle (for a small fee) filters Google Apps (Zoho as well) to make it an ideal choice for education. Also, Gaggle allows for filtered blogging, chatting, messaging boards, and filtered videos in You Tube, etc.
2. Edmodo - A wonderful free site that creates an educational environment for students that focuses on skills such as blogging and collaboration.
3. Glogster - A great multi-media site for creating interactive posters that can be viewed online. Plus, student accounts can be created by an educator without the need of a student email!
4. Voice Thread - One of the most popular web 2.0 sites around. An ideal site for creating interactive presentations/slide shows.
5. Myths & Legends - A free site that is wonderful for digital storytelling. All a teacher has to do is get approval from a school administrator to sign a school up for this great service.
6. Animoto - Create dynamic slide shows with one of the most popular slide show creators on the web!
7. Mixbook - A great way to create a safe & secure environment for students to create online or real books (for order).
8. Prezi - The evolution of presentations has arrived with this zoomable presentation creator. Also, there is an educational portal in the works.
9. Aviary Education - A safe secure way that offers a lot of different services for students such as: photo editor, audio editor, and movie creator.
10. Diigo - An ideal site for social bookmarking that allows teachers to create student account for sharing and annotating links.
11. Weebly - A fantastic site for creating a student or teacher websites with the ability to blog.
12. ToonDoo Spaces - One of the best online comic creators that allows for student accounts.
13. Kidblog - One of the top ways for students to create blogs in a safe environment.
14. Primary Access - A nice site for digital story telling that allows students to use a variety of different resources such as video, audio, photos, etc.
15. Zoho Wiki - Similar to Google Apps, this online suite offers a secure way for students to create docs and share.
16. Kerpoof - A multi-media site for creating stories, games, lessons, etc.
17. Zimmertwins - A fun site for digital storytelling that is done by creating one student account for a class.
18. SymbalooEdu - A great visual way for teachers to share sites and resources w/ students.
19. Pixton - An excellent way to create online digital comics that is moderated by a teacher.
20. Zunal - A fantastic webquest creator for teachers.
21. Alice Storytelling - One of the best ways to learn about the basics of programming as well as digital storytelling (a free pc download).
22. Story Jumper - A great way for students to create real or online stories and then have the ability to order a book.
23. Storybird - A fun site for collaborative and digital storytelling.
24. Magic Studio - A wonderful site for teachers to share multimedia resources w/ students.
25. Museum Box - A great historical site for teachers and students to create multimedia projects.

TOP 10 WEBSITE CREATORS (Written by dkapuler on Nov 22, 2010)
Having a website for a teacher is an ideal way to share information with parents and the community. Not only does this facilitate collaboration but it can help teachers improve their own technology proficiency. Most districts have some sort of preset application that staff uses for creating a website but for those that do not I have compiled my top sites for creating a website. Keep in mind that most website creators are free but for a fee can increase the options that they have as well as the ability to eliminate ads etc.
1. Weebly - A excellent site for creating a classroom website or blog that has a secure educational environment. Also, very easy to use (drag-n-drop) and the ability to password protect your site as well.
2. Wix - Is a flash based website creator that a wonderful user interface that is all drag-n-drop.
3. Google Sites - A great way to make a collaborative/group website w/ a polished look. Very user friendly and lots of nice look templates to choose from.
4. Yola - A nice website creator w/ lots of features. However, more features can be unlocked via a paid subscription.
5. Webs - A great site to either create a personal website or a group one as well.
6. Moonfruit - A fun way to create a simple and elegant website that has lots of social networking integration.
7. Webstarts - Another nice drag-n-drop site for creating websites w/ all the fixings: ability to add photos, video, audio, etc etc.
8. Edicy - Fast and easy way to create a wonderful looking website.
9. Jimdo - Fun and easy to use site to create a nice website w/ lots of features.
10. Sitekreator - Mainly a paid website creator but lots of nice visuals to choose from.

WordSift
WordSift is a new visual tool to learn vocabulary. Mary Ann Zehr has written an excellent post describing it and its benefits for English Language Learners who need to learn ďacademic English.Ē WordSift is on The Best Websites For Developing Academic English Skills & Vocabulary. What's key here for English-language learners is that students can pull up images to illustrate a word, not definitions. The image may be easier to digest than more words that explain the word the student is trying to understand.

Twiddla
Web Meeting Space
Like Jing, Twiddla is also one of the best free, no-setup, Web-based meeting space. You can mark up screenshots of Websites, graphics, and photos, or start brainstorming on a blank canvas. It also includes voice and text chat.

Sight Words, Dolch Sight Words
Word Lists and Free Presentations in PowerPoint format.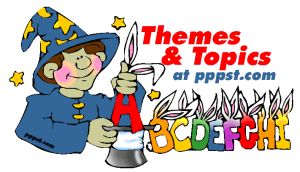 Meet the Webheads in Action, a Community of Practice for ESL/EFL teachers.

Windows Live
Windows Live can help you "Connect and share anywhere ."
Click "Install" to get this free software, as well as access to the free online services Windows Live Hotmail, SkyDrive, Spaces, and Events.

Netvibes
All Widgets available are filed and categorized here.
Netvibes lets individuals assemble their favorite widgets, websites, blogs, email accounts, social networks, search engines, instant messengers, photos, videos, podcasts, and everything else they enjoy on the web - all in one place.

Word Frequency Indexer
Extract basic Frequency Lists from user texts or corpora; download influential Frequency Lists including AWL and FranÁais Fondamental, for either English/French. Teachers can analyze any text by Keywords (text vs. general frequency) or Range (frequency across texts). Practice guessing the Frequency Level of words in any test using a Quiz Builder. Also you may Sort 10 - 20 headwords into 1-2k, 3-5k, 6-10k, 11-15k categories, and even DOWNLOAD Famous frequency lists for study or teaching!

Raw Frequency Lists
For teachers/researchers (from Cobbís LexTutor.com for both English and French study).
Most Frequent English and French words including first 1k, 2k, and AWL with both Headword and Word Family Lists. Other Useful list links included here include the Brown Corpus list, Ogden's 'Basic Engish' (Express almost everything in just 850 words!), and word lists based on the British National Corpus from U. Lancaster and from Paul Nation. Finally there are Links to many more lists (from David Lee).

Wiki Explanation of various word frequency lists
---
ADVANCED VOCABULARY STUDY

Vocab Profiler
Vocab Profiler will give you a color-coded representation for words in different Levels of Frequency within any inputted text. This helps you isolate more difficult words to simplify or study them.

JACET 8000 Word List Level Marker
(Used in Japan, but their list is not free so little used outside the country.)

WordSmart
Test Your Vocab Level!
---
WORD STUDY USING ONLINE QUIZZES FOR HIGH-FREQUENCY VOCABULARY

Lextutor lists
Linked Lists can help anyone quickly learn the most frequent English words in 3 Simple Steps:
Choose a WORDLIST above and it will appear here.
Click once on any word in the list to hear it spoken - this requires a speech plug-in, which can be downloaded at http://www.speaksforitself.com/.
Click twice for a concordance ( = several sentences containing the word), which will appear to compare new words in various contexts.
Click on the WORDNET link in the concordance output, and a dictionary will appear.
Finally, a 1 Word Vocab Profiler at this site will quickly show which list any word is in.

Why Study Word Lists?
Why & how to use frequency lists to learn words.

Word Quest Quizzes
for most common 1,000-2,500 English words (by John Spiri).
Download any of 10 Word Band Lists, then Fill-in the blanks to finish sentences, or match definitions. Automatically graded for you!

Academic Word List online practice drills
created using Gerry's Vocabulary Teacher.
Cloze Drills for all 10 Sublists of Academic Word Families using Hot Potatoes program.
---
WORD LISTS

WORD STEPS
Words Steps is a great site for trying to learn a foreign language. On this site a user can create a word list that they want to learn. This list can contain images to help the person learn, as well as audio to help pronunciation. WS also has a mobile app to help people learn on the go.

Dolch Project
Dolch Word Practice is a very good site for sight words. The recording quality could be better, but it seems to be the best place out there that's free and covers most of the words.

Web-ESL
Web-ESL has lots of great resources. It links to other sites, but has many of its own exercises, and they are excellent. Their literacy exercises stand-out in particular. Their exercises on sight words are perfect — too bad they only teach ten of them!

SYNONYM FINDER
Synonym Finder is a great online thesaurus. Not only can users find Synonyms to their words, but Antonyms and Definitions as well.
---
Web-Conferencing Programs

BIG MARKER
Big Marker is a free web conferencing community ideal for educators and students. This is a great place to create a private room to collaborate by: chatting, sharing documents, etc. There are three categories of attendees: participant, presenter, and moderator. Holding a web conference is very easy to do and is a great way to facilitate online learning.

IMQQ.com
Hot Features Include: Free Video Chat, Enhanced video chat with higher quality audio and video output and a full-screen option; Translation, Unique new feature, an inline real-time translator that enables you to chat directly in more than 50 languages; Multi-Language

Web-Enhanced Language Learning: Yasuda Masami's PowerPoints
WELL Portfolio Index

PHRASEUP
Phraseup is an interesting site that can be used for curing writers block or those who just can't seem to put into words what they are thinking. This works by typing in the start of a sentence and clicking complete which then gives the user a bunch of different sentences to choose from.

WHIZ KID GAMES
Whiz Kid Games is a fun site for kids to play games and listen to stories. These games are geared towards younger students and is still under construction so check back often.
Keep a list of new words and idioms in your vocabulary notebook. Make it a habit to write the definition of some of the new words or expressions that you come across on a regular basis. Always add a sentence as an example to illustrate how to use them in context. Set yourself a target of so many new words a day and review your list often. Most importantly, try to use the new words and phrases in conversations and writings as often as possible. For those of you who may find this impractical, the next best thing is to subscribe to vocabulary newsletters that you would receive in your mailbox every day. You can also make use of vocabulary lists that are well suited to your current level of English. Hereís where you can find some of them:

W.E.B. Dubois Learning Center
A list of what is believed to be the 100 most commonly used words in English are ranked by frequency. The first 25 words apparently make up about one-third of all printed material in English. The first 100 make up about one-half of all written material. At the bottom of the page you will find links to the following 900 hundred words most commonly used in English.

MyEnglishLessons.net
A list of the 300 most commonly used words in English compiled by David Timmons. You will find three lists of 100 words each.

World-English.org
A list of what is believed to be the 500 most commonly used words in English.

ESL.About.com
A list of 1,000 most common words in English - Numbers 1 - 250-word list of common words listed in order of frequency.

Paul and Bernice Noll's Window on the World
Hereís a list of the 3000 most commonly used words in American newspapers and popular magazines.

FreeVocabulary.com
A list of 5,000 collegiate words presented with brief definitions. Can also be helpful to those preparing for the GRE or TOEFL tests as well as for ESL and English Courses.
---

Word Games
Dictionary.com has had an ongoing contest inviting online game developers to design and submit new "word games." They just announced these five winners.

Merriam-Webster Word Games
Merriam-Webster Word Games is an impressive collection of about twenty different games accessible to various levels of English Language Learners. More at Word and Video Games.

Web 2.0 Framework
Ross Dawson's Trends in the Living Networks blog offers high-level commentary on developments in our intensely networked world, and how it is coming to life. The blog is primarily intended for a general business audience, in identifying critical technology, social, and business trends and their implications.

Web 2.0 Online Tools Listed A-Z

"Learn It In Five"
Learn It In Five provides short videos teaching teachers how to use various Web 2.0 tools. You can read more about it at Free Technology For Teachers. See more at The Best Places To Learn Web 2.0 Basics.

World's Different Cultures
Here you can learn about the geography, data, languages, and holidays of different countries around the world. Here are Ferlazzo's choices for The Best Sites For Learning About The World's Different Cultures (and are accessible to English Language Learners): Culture Crossing is a unique resource for information about different countries. It provides some basic demographics, but it also shares details about communication style, dress, gestures, etc. It's unlike any other source of information about countries that's on the web, great to help develop reports about countries. What The World Eats is a TIME Magazine slideshow with family photos from around the world and the food they eat. Food Photos is a similar slideshow from NPR. Here are portraits of 30 statistically average families with all of their worldly possessions displayed outside their homes. TOPICS is an online magazine for English Language Learners, and has articles and photos on the cultures of many different countries. Houses around the World, Wonderful Houses Around the World, and Homes Around The World all have images of homes in different parts of the world. Learn about Celebrations Around The World. EL Civics has a nice lesson on Clothes Around The World. Students can learn what schools in other countries serve for lunch at School Meals From Around the World, and What's For School Lunch?

Water Resources
Here are some new additions to The Best Resources For Teaching & Learning About World Water Day: GOOD Magazine has several resources: An infographic showing water conflicts around the world. These next two are a little different, but readers might still find them useful: 1) Absence of Water is an interesting slideshow. 2) Crowdsourced Picture Show About Water is another slideshow.

Wylio
Wylio is a new site for bloggers to find photos for their blogs.

"Connect, Collaborate, Create"
This is an exceptional place to learn how to use Web 2.0 tools. Connect, Collaborate, Create was created by Pip Cleaves, and has step-by-step instructions on how to use some of the best Web 2.0 tools out there for educational use. You really need to visit it. If at some point you are prompted to log-in, all you have to do is click "Login as Guest." See The Best Places To Learn Web 2.0 Basics for even more.

Markin Writing Corrector Ė Free Download!

Logos Web Toolbar
- provides quick access to Logos online services from Internet Explorer.

Logos Word Toolbar
- provides quick access to Logos online services from a Word file.

Logos Bilingual Toolbar
provides customised access to the Logos Dictionary

WordCount.org
WordCount.org produces a Word Cloud of the first 86,800 English words by frequency. THE more common the word, the larger its letters will be. (Ex. THE is #1!)

Word Lists for Teachers and Researchers
from Tom Cobbís site.
---
WIKIPEDIA

Wikipedia
Wikipedia is the by far largest publicly available encyclopedia on the Web. Wikipedia editions are available in over 250 languages with the English one accounting for more than 1.95 million articles. Wikipedia has the problem that its search capabilities are limited to full-text search, which only allows very limited access to this valuable knowledge-base.

Wikipedia Free Online Encyclopedia
Large collection of various language and collaborative online dictionaries. Great search engine for research on many other topics!

Wikipedia in Simple English
From Wikipedia, a free online encyclopedia written in simple English for easy reading.

Query Wikipedia
This semantic database contains over 10 million statements extracted from the English Wikipedia.
---
WORD SURFING

Word Surfing Links
Vocabulary Exams and Tests;
Vocabulary Buildling and Development;
Vocabulary Cards, Games, Sounds, Languages, Lessons, Sites and Strategies
WordSurfing Boards and Cards, Rationale for their approach (books, boards/cards);
Vocabulary Links and Vocabulary Researchers' World.
---
WORD LISTS
Most common words listed by frequency; Essential English word lists; Useful vocabulary concordancers / profilers
Recommended use: Use any of these word lists or programs to better focus your study or teaching upon the MOST COMMON AND ESSENTIAL CORE VOCABULARY OF THE ENGLISH LANGUAGE. Teachers or learners can use them to assess the number of words in any given text that come from each of these word level lists.

Online Dictionary vocabulary
Expand your English vocabulary with these carefully compiled English word lists. While you may already know some of these words, the definition is often misunderstood or not fully known. There are 13 pages of carefully compiled vocabulary lists currently available here.

Word Surfing
A vocabulary learning strategy which encourages students to develop good language habits by keeping well-organized and personal notebooks.

Academic Word List (AWL)
Teaching and practising academic vocabulary using academic word list terms

Academic Word List
in ten separate files for practice. The Academic Word List (AWL) is a list of words which appear with high frequency in English-language academic texts. The list was compiled by Averil Coxhead at the Victoria University of Wellington, New Zealand. The list contains 570 word families and is divided into 10 sublists. Sublist 1 consists of the 60 most common words in the AWL. Sublist 2 contains the next most frequently used words and so on. Each sublist contains 60 word families, except for sublist 10, which contains 30.

Academic Word List
Averil Coxheadís 570.

Basic English Vocabulary
Ogdenís Basic English List of 850 most essential words and website.

3000 Most Commonly Used Words in the English Language (USA)

JACET 8000 Word List Level Marker
(Used in Japan, but their list is not free so little used outside the country.)

Standard Vocabulary List (SVL) and Power Idioms Lists
explained in Japanese.

Vocabulary Lists of English words
explained in Japanese.

Wiktionary
Basic English word lists.

Word Frequency Lists by Parts of Speech
Based on BNC, British National Corpus.

Companion Website
for Word Frequencies in Written and Spoken English: based on the British National Corpus. By Geoffrey Leech, Paul Rayson, and Andrew Wilson.

Gerry's Vocabulary Teacher

LexTutor
LexTutorís most essential English Word Lists for Teaching or Study.

Learning Vocabulary in Another Language
By ISP Nation (lst 25 pages).

Representative Word Lists
from General Service Words 1000-2500.

VIEW
VIEW: Variation in English Words and phrases - Mark Daviesí Corpus Linguistics-based Frequency Dictionaries for English, Spanish and Portuguese.
This website allows you to quickly and easily search for a wide range of words and phrases of English in the 100 million word British National Corpus. One unique aspect of the corpus is the ability to find the frequency of words and phrases in any combination of registers that you define (spoken, academic, poetry, medical, etc). In addition, you can compare between registers -- for example, fiction versus academic writing. The interface also allows you to input information from WordNet (a semantically-organized lexicon of English) directly into the search form. This allows you to find the frequency and distribution of words with similar, more general, or more specific meanings. This interface to the BNC is fast, free, and easy to use, offering important features not found in any other interface to the BNC (or any other large corpus of English, for that matter).
---
READABILITY CHECKS
Author's research articles are freely available on this topic to all supporting members of CALL4ALL.US. Just join at our Members Page.

AWL Highlighter
Use AWL highlighter as a core academic vocabulary evaluator (CAVE) to identify AWL at any of 10 levels in any text you submit up to 2400 characters.
Focus on learning how to use these highlighted core academic vocabulary, either by writing your own sentences, creative vocabulary stories, or better yet by using them actively in interview questions practiced with a partner.
Review highlighted words 1-3 days later by means of the AWL gapmaker, based on the text you read and studied before. Uses a section or summary of a text.

Vocab Profiler Online
Vocabulary website: listing 23,000 articles for related research.
Use Compleat Lexical Vocab Profiler to estimate readability of any text as follows:
Any text inputted will output a Color-Coded Analysis showing you all the words of your text by word frequency levels:
K1 words used (from lst most common 1,000 English words in blue); K2 words used (2nd most common 1,001-2000 words used in green); AWL words (Academic Word List terms) used in brown; and off-list words in red. This way you can focus on learning any academic or off-list words, once most common words have been mastered.

The Compleat Lexical Tutor
for data-driven language learning on the web.

Renaissance Learning or Accelerated Reader
ATOS for Books formula is the first and only readability method based on analysis of actual student reading of entire books. They give comprehension statistics from 30,000 students reading almost a million books. Rennaisance Learning has the world's largest database of words used in actual books - over 30,000 books comprising nearly 500 million words!

Three kinds of Readability Checks are offered by Renaissance Reader's ATOS Analyzer Program:

ATOS Analyzer
The ATOS analyzer provides an ATOS reading level for text you submit for analysis. Submitting text for analysis is quick and easy. First, determine which ATOS option will work the best for the text you want analyzed. There are three different options. Select one of the choices below that best matches your needs.

Atos for Books
The ATOS Readability Formula for Books is designed to provide a reading level based on the complete contents of a book. It requires submission of the complete text from a book, and will provide the most accurate ATOS level.

ATOS for Books with Estimated Word Count
This variation of the ATOS Readability Formula does not require the entire text of a book. It requires submission of three 150-word samples from different sections of a book, and an estimated word count.

ATOS for Text
The ATOS Readability Formula for Text works well for short stories, magazine and newspaper articles, test items, and other classroom materials. It does not make adjustments based on length of text. This formula requires submission of the complete text.

UsingEnglish.comís Text Content Analysis Tool
Analyze text content using this free text analysis tool which gives you statistics about a text including word count; unique words; number of sentences; average words per sentence; lexical density; and the Gunning Fog readability index. More detailed statistics are available to members. This analyzer will accept text up to 500KB in size. Target texts can be typed or pasted in on this page for analysis.

Readability.Info
Readability.info provides quick Readability Scores for Web pages and MS Word files in a flash!

ADELEX ANALYSER (ADA)
ADELEX TEXT ANALYSER tool is part of the research carried out by the members of the ADELEX team at the University of Granada. It enables the user to analyze the lexical difficulty of written texts in English on the basis of information contained in a 7,000-word frequency list drawn from the British National Corpus, Bank of English and Longman Corpus Network databases. Its two versions (English and Spanish) attempt to provide a more accurate and updated way of analysing texts, by using frequency bands of up to 7,000 words. Once students learn how to use all of these, they should be over the ďMinimum Threshold LevelĒ needed for fluent, independent reading. The analysis divides this list into 7 bands:
Band 1: from word no. 1 to word no. 1,000
Band 2: from word no. 1,001 to word no. 2,000
Band 3: from word no. 2,001 to word no. 3,000
Band 4: from word no. 3,001 to word no. 4,000
Band 5: from word no. 4,001 to word no. 5,000
Band 6: from word no. 5,001 to word no. 6,000
Band 7: from word no. 6,001 to word no. 7,000
---
WORD LISTS AND WORD STUDY

WordSurfing's great lists and WordSurfing Boards
Makes learning vocabulary fun rather than boring drill!

Rob Waring
word frequency lists

The most useful 2000 words in English

Averill Coxhead's
academic word list site.

John Bauman's
collected word lists - Vocabulary Resources for Materials Writers - The General Service List - The Academic Word List

Study games
Fun English study games to try!

A 4 ESL
Activities for ESL/EFL students - lots of vocabulary, crossword, grammar quizzes, etc.

ESL All Vocabulary Study Links
Over 100 great Vocabulary Study Sites described by topics and quiz areas.

Flash vocabulary quizzes
on many topics

Flashcard activity
Great flashcard-like activity using 4800 intermediate to advanced words.

VOA's special English words

4,480 basic English-Japanese words

50 randomly-chosen VOA words

FREEBIE WORD LISTS
For 447 ďCharacter Ed.Ē words and 533 ďEarth DayĒ words, Email jancook@vocabulary.com. Put your themed selection in subject line and include your school name, city and state/country, if applicable.

Gerry's Vocabulary Database
A large collection of sentences in context, which teachers can use to produce cloze exercises for reviewing, reinforcing and testing vocabulary. The database provides a list of keywords, each of which is linked to a number of sentences which illustrate how the word is used.

Vocabulary and grammar
Free English vocabulary and grammar quizzes online.

Rich Vocabulary Resources Online.
from Kitaos at Doshisha University, JAPAN.

Vocabulary Test Types
explained simply and well.

Rich Vocabulary Resources Online

Vocabulary Test Types
explained simply and well

Lexile reading
Lexile Scores are an innovative way of measuring reading levels.

Lexile vocabulary
Free online vocabulary activities, lists and materials for various texts.

Commonly Misspelled Words in English
Select a reference source and click on any word in a list to get a definition, pronunciation or translation of that word to your language. Take a quiz on spelling.

Dave's Choice Words
Dave's Choice Words are fun, free vocabulary building exercises.

English Words from Chinese
English words which have come into the language from Chinese.

Exploring Words
Explore English Words Derived from Latin-Greek Origins. Experience the wonder of vocabulary words by focusing on the Latin and Greek prefixes, roots, and suffixes used in English vocabulary. An advanced English-vocabulary program for long-distance learners of all ages, everywhere. A program of Latin-Greek Root Word meanings and cross references that will enhance your English-vocabulary skills and word studies!

A Word A Day - Today's Word
Audio clip, definition, and examples of usage.

Word of the Year
Find out which word Merriam-Webster named the word of the year and click through their list of most popular words.

WordGenie
An electronic vocabulary enhancement system that runs as a screen saver on your PC

Word Challenge: Bilingual English<>Japanese Vocabulary Learning
Includes useful links to: Englishcaster, siu eCampus, VOA e-Learning, reading time, English Breeze and Mobile Phone URLs as well as Quia.com Quizzes on about 1,000 words.

Bilingual English<>Japanese Vocabulary Slide Training Online
Builds up your automatic word meaning recognition skills in these two languages simultaneously. 1,000 words total may be reviewed in 50 sets of 20 words each.

Gerry's Vocabulary Teacher
A large collection of sentences in context, which teachers can use to produce cloze exercises for reviewing, reinforcing and testing vocabulary. The database provides a list of keywords, each of which is linked to a number of sentences which illustrate how the word is used.
---
TESTING WORD LIST / VOCABULARY KNOWLEDGE ONLINE

My Word Coach
Online Vocabulary Game

Vocabulary Levels Tests and Other Vocabulary Tests Online at LexTutor for free
Includes 4 Receptive/Recognition and 3 Interactive Productive Vocabulary Tests (at 5 levels); a Word Association Test (both print and interactive); and a Yes-No Real vs. Not Real Word Test (both print and interactive) with the same test in French.
---
WORD FREQUENCY AND CORPUS ANALYSIS BY WORD GROUP FREQUENCY

Paul Raysonís Word Matrix Corpus Evaluation Engine
Usernames for academic research and teaching: (non-Lancaster academics) A free one-month trial is available for individual academic users, please contact Paul Rayson to set up a username and password. If you are a student, please apply via your course lecturer or supervisor. Once the one-month trial has expired, usernames are available for around L100 (depending on the exchange rate) per username per year from the online secure order page hosted at regsoft. Multiple usernames (or years) may be purchased at a reduced cost. Please ask Paul for details. Further development and external availability of Wmatrix currently depends on licensing its use.
---
CORPUS LINGUISTICS AND CONCORDANCES

Lexi-Studyís Momentum
Online Vocabulary Expansion (MOVE) and Language Learning System
Provides these functions: a) Basic Word Meanings; b) Generates Word Lists and Tests from any Text; c) Combines Common Collocations, Corpora and Concordancers; d) Tracks Student/Teacherís Writing and Reading Texts. Lexi-Studyís major features for guiding online vocabulary development may be seen in its three prominent aspects:

LexiSounds
LexiSounds is a multimedia package that focuses on helping learners to develop their listening and basic writing skills, with an emphasis on dictation practice.

LexiPatterns
LexiPatterns is the only concordancing package that offers parallel Keyword in context (KWIC) concordancing in combination with functions not only for making research and study notes, but also for generating tests and worksheets. With LexiPatterns it is possible to explore and compare up to 3 corpora at the same time.

LexiSpace
The LexiSpace function makes it possible to specify a list of verb endings that can be removed from words automatically. A test or worksheet, typically based on a passage of around 300-500 words, can be generated and printed with an accompanying answer sheet in minutes; at the same time it can be used by students for computer practice with automatic feedback and scoring, all of which the teacher is able to see and store in a database. For students studying independently, any number of word lists can be used in combination with any number of reading passages to create study materials. Students can paste in materials from internet or work with pages from their texts.
---
WORD COLLOCATION DICTIONARIES

The Advanced Reader's Collocation Searcher
by Horst Bogatz. This is the first searchable collocations dictionary I have seen.
It can search from English to English or German to English.
Click here for a review article on the dictionary.

BEST Collocation Definition and Links Site

BBI Dictionary of English Word Combinations
The BBI Combinatory Dictionary of English Word Combinations, by Benson, Benson, and Ilson. (1997) This revised edition is based on comments and suggestions from ESL learners.

Collocational Sensitivity
Article by A. Maley and Dictionaries that help improve "Collocational Sensitivity."

Collection of Collocation Dictionaries Online

TANGO Collocation Engine
for various parts of speech. Great example sentences in both English and Chinese!
CANDLE Language Learning Center in Taiwan, Collocation Links for Chinese students of English

English-Chinese Collocation Engine (1)

English-Chinese Collocation Engine (2)

English-Chinese Collocation Engine (3)

Collins Cobuild Students Dictionary Online
The Collins COBUILD ESL Dictionaries: COBUILD is one of the pioneers in collocational use in ESL learner's dictionaries. They continuously put out new dictionaries. Try Collins Cobuild English Collocations (CD-ROM)

LTP Dictionary of Selected Collocations.
Edited by Jimmie Hill and Michael Lewis.
This dictionary is written by EFL teachers for EFL learners, intermediate level and above. It lists the collocations, much like BBI, and it provides information on how to combine words into collocations. The Dictionary includes over 50,000 collocations.
---
WORD AND DEFINITION GAMES

Word scrambler
It mixes up the letters of words you write in, for the students to re-order.

Definition scrambler for higher-level students

Quizmaker website

Example of Web-publishing

Word Quest Quizzes from John Spiri
covering GSL Words 1000-2500 so far.
---
CLOZE TESTING TOOLS

Cloze Builder
CLOZE BUILDER routines create cloze passages of different types and some allow links to learning resources (dictionary, audio file, video file) on user specification. One can create such Cloze Quizzes in English or French, either by a Nth-word and Rational Deletion Cloze, orVocabProfile Clozes, which are Frequency-Based (from LexTutor).

Cloze Builder Tool
This program will make a cloze passage for words in a particular Frequency Band.
VP Cloze (v.2) Use with VP-Classic *NEW>> - VP Negative! (Cloze words post 1k, 1+2k, or 1+2+AWL)
---
COMPARE TWO TEXTS

Compare Two Texts using Text-Lex Compare
(from LexTutor)
Subtract one text or list from another; find the degree of word repetition between two texts, or over a set of texts (news articles, book chapters, etc). Text Lex Compare. See Comparison demos
---
CONCORDANCERS

Online concordancers (from LexTutor)
A concordance gives a list of several words, phrases, or distributed structures along with immediate contexts, from a corpus or other collection of texts assembled for language study. Those offered by LexTutor include 1) Corpus-based concordances in English or French Clean Sentences Conc (Eng); Multi_Concordance (English) 2) Text-based concordances: English or French (output is concordance-linked frequency index for entire text); 2) Story concordancers: in English or French (Every word in a full length story is click-linked to concordances from rest of the story + other works by author.); and 4) Related: Range (En/Fr) and Phrase Extractor (Eng or Fr) are other types of concordances.

Multi-Concordance
OUTPUT MODES include: 1) Plain, 2) Gaps or 3) Quiz, with 8 Corpora to choose from.
---
TASK-BASED TEACHING

TBLT 2007 - Task-Based Language Teaching Online Proceedings
Designing Online Reading & Writing Courses & Tasks to Maximize L2 Learning (John Paul Loucky)

Flash Presentation Loucky
Designing Online Tasks to Maximize L2 Learning

Handout Loucky
Designing Online Reading & Writing Courses & Tasks to Maximize L2 Learning
---
WEB-BASED LANGUAGE LEARNING


Yamada Language Guides
The definitive guide to language resources on the World Wide Web.
In these University of Oregon Guides, you will find pointers to:
The Yamada Font Archive.
Links to an annotated list of language-related news groups.
Links to language-related mailing lists.
The guides contain information on over 140 languages.
There are 112 fonts in their archives, for 40 languages.

YLC's Japanse Learning Links and Resources

Rosetta Stone
Language Learning Official site. Users include NASA, West Point and 10,000 schools.

Are Language Learning Websites Qualitatively Different?

Learn a new language fast
Learn any language in 10 days. Our quick easy method is guaranteed.

Weblion Leoís Learning Links.
Excellent for Japanese and those wanting to learn English or Japanese.


---

---
WEBSITE REVIEW FORM

to file and organize sites you find useful


What do I do when I find a good website?
Firstly, don't forget to bookmark the site or add it to your favorites. Then, write a short review of the site for your colleagues or students - this will help them find what they are looking for. A good review can be far more useful than an obscure entry in your favorites or bookmarks. Sample site review form:
1) Description: Add a short description of the site.
2) Content Summary: Give a brief summary of the contents of the site.
3) Information: Is the site content correct, reliable and accurate? Is the writer an expert in this subject?
4) Currency: Is the site up-to-date? When was new information last added? When were the pages last updated?
5) Content: Is the content interesting, relevant, funny, useful or entertaining? How would you describe it?
6) Presentation: Is it attractive and easy to navigate? Does it use a lot of graphics, sound or multimedia files?
7) Functionality: Does it all work? Are there any brokenlinks or missing pages? Does it take a long time to display pages?
---

---
WRITING ONLINE

Writing Online Projects.

Web Projects for Writing and German classes. Powerpoint.

Writing and Reading Links

The Plain Language Association International

Texamen
A tool that measures the proficiency level required to read and understand a text. With Texamen you quickly find out if the level of your text corresponds to the level of your readers. Fine tuning is necessary to achieve the right effect of your text. For English, Dutch or Spanish.

Writing Spaces
or Best Places where students can Write Online!
Includes BLOGS, such as Edublogs or class blogs where students write comments. In addition, the ability to have Edublogs Forums (basically a chatboard) is another real benefit.

Posterous
A great blogging application. Users can just email what they want posted on their blog and it is automatically posted with the subject line as the title and the body of the email as its content. You can copy images off the web and paste them into email, along with a written description, and it all immediately appears in ďPosterous.Ē You can email attachments and some embeddable applications. You can also post directly to your blog without emailing.

On Sugar
The newest blogging tool. It has a lot of intriguing features built-into it, including the ability to create a quiz or poll.
---
MICRO-BLOGS
Micro-blogs are designed for users to write short posts, and to easily add multimedia to them.

Tumblr
The most popular micro-blog, which was ranked first on The Best Web 2.0 Applications For Education - 2007.

Soup
Micro-blog thatís easy to use, similar to Tumblr.

Diary
A new micro-blogging application that is simple to use. However, you are limited to posts containing 255 characters or less.

You Are
You can only type in 140 characters per entry, but ďYou AreĒ stands-out because it lets you easily send the URL of an image as well. Having that ability enhances its use with English Language Learners, who can use the tool to also describe photos.
---
WRITING ONLINE BOOKS

Tikatok
A new site that is a real find for English Language Learners (and lots of other students). Users can create Online Books that they write and illustrate (they can also use lots of images available on the site). Various features really make it stand-out: You can make a book from scratch, or you can use one of their many story frames that contain ďpromptsĒ to help the story-writer along. In addition, you can invite others to collaborate online with you to develop the book. Once the book is done you can email the link to a friend, teacher, or yourself for posting on a blog, website, or online journal. You can create the online version for free, but have to pay if you want them to print a hard-copy version.

Tar Heel Reader
It has two great features: 1) It has 1,000 simple books with audio support for the text immediately accessible to Beginning English Language Learners and 2) It makes it as simple as you can get for students to create their own ďtalkingĒ books using images from Flickr. Anybody can read the books on the site. However, in order to have your students create talking books using their ďeasy as pieĒ (and free) process, you need to register and have to have a code. Theyíre rightfully concerned about publishing the code because of spammers. Gary Bishop from the site, though, is happy to provide it to teachers. Just write him at gb@cs.unc.edu and heíll send it to you.
---
E-CARDS
Three E-Card sites provide students excellent images and good opportunities for writing. No registration is required for any of these three sites, and the link to the studentís creation can be posted on a teacher or student blog or website.

Picture History
It offers an enormous number of American History images. All of them can be sent as E-Cards.

Smithsonian Images
It provides access to that incredible collection, and also allows you to use any of them as E-Cards.

Nations Illustrated
It has 8,000 images from around the world, and also provides an E-Card feature.

Bookr
One of ďThe BestÖĒ for slideshows, thatís so easy to use, used effectively for writing - another great tool for anybody, including Beginning English Language Learners. You just type in a ďtagĒ to search Flickr for images, drag them into a book and write about them
---
WRITING AND PUBLISHING STUDENTS' WORK, WRITING WEBSITES, DESIGNING WEBPAGES.


Taylor and Francis Publishers' List
Read and write for Journals in many fields.


---
Finding material for writing practice on the internet is always a problem since it's hard to get anything students write checked and corrected. Here are some tips and ideas to give to students plus model answers which they can look at. There are hundreds of sites available, but these are some worth looking at:
---
FOR ENGLISH LEARNERS

Capital Community College Foundation
Hartford, Connecticut

Content Monster
Here you will find a really handy set of example letters with lots of useful business vocabulary included. The only problem is that they only deal with one topic - saying thank you - though there are plenty of different contexts.

English Plus
There are some good tips on writing business letters here.

Punctuation
A useful site with information about punctuation, with lots of examples and explanations. Try it to learn how to use a colon and a semi-colon properly.

Spelling It Right
Seventy pages of advice and free worksheets on spelling used by many parents, students and teachers in North America and the UK - help, free worksheets and advice from an experienced English teacher. The site is for: (1) parents who are concerned about their children's spelling and are keen to help them improve; (2) children who are reasonably capable readers and can work through the spelling exercises without help from their parents; (3) adults who find spelling difficult and want to learn to spell correctly.
---
SITES OFFERING FREE WEB SPACE TO PUBLISH STUDENTS' WORK


Geocities

Tripod

Angelfire

Xoom

Netfirms
---
WRITING TO KEY PALS IN OTHER COUNTRIES

Where can I get email addresses for my students?
These sites offer free web-based email.

Yahoo Mail

Hotmail

Netaddress

E-groups
---
STUDENT WRITING


Writerís Den
Writing Den is designed for students Grades 6 through 12 seeking to improve their English reading, comprehension, and writing skills. Publish childrenís writing online safely.

IH Barcelona
Student written online magazine

ExChange ESL Magazine

Pizzaz writing project

Email projects homepage

Classroom connection resources

Pen Pals

ITS online EFL magazine
penpals page

E-pals

Keypal opportunities for students

Children's Stories
Japanese Students' Children's Stories, Animal Sounds & Romance Test

Japanese Students' Homepages
Japanese Students' Homepages and Children's Stories

Crayon
Students design their own newspapers and can write their own stories.
---
WRITING SKILLS PRACTICE


Writing English
Glossaries of Multi-Syllable verbs and English grammar terms, writing tips, rules of grammar and punctuation, online tests, and sample resumes, as well as proofreading/copy editing services.
---
WRITING FOR ENGLISH TEACHERS

and submitting to TESOL professional journals

TESL-EJOnline Journal

Modern Language Journal's
guide to professional professional language journals

Alphabets and Writing Systems World-wide.

Nellie's English Projects
Web Quests and collaborative writing projects on how to integrate techonology into ESL / EFL and mainstream classes.

ThinkQuest Competition
Over 7,000 websites created by students around the world who have participated.

Harriet Tubman Internet Scavenger Hunt
Scholastic has a good Internet Scavenger Hunt on Harriet Tubman and the Underground Railroad. It's accessible to Intermediate English Language Learners. Also see United States History blog, which contains a year-long interactive curriculum for the subject.
---
WRITING SOFTWARE RECOMMENDATIONS


CALL4ALL recommended language learning programs
All programs are hybrid CDs, for use on either Mac or Windows computers. All of these Language Learning Software Programs have been tested and approved by CALL4ALL.US for their effectiveness in helping with language learning.
---
CALL JOURNALS

CALICO Journal
Duke University U.S.A. Brigham: Provo

CAELL Journal
Computers and English Language Learning, Deborah Healey en Jeff Magoto (eds.,) International Society for Technology in Education.

Computer Assisted Language Learning
An international journal, Jozef Colpaert (ed.), Lisse: Swets & Zeitlinger Publishers

Computer Assisted Language Learning Journal

Educational Technology
AACE Publications, Association for the Advancement of Computing in Education

ELT Journal
English Language Teaching Journal, Oxford, UK.

Language Learning & Technology
Warschauer, Mark (ed.), University of Hawai and Michigan State University

On-CALL
Australian Journal of Computers and Language Education, Centre for Language Teaching and Research, The University of Queensland, Brisbane, Queensland, Australia

ReCALL
Graham Chesters & June Thompson (eds.), CTI Centre for Modern Languages, EUROCALL, University of Hull, UK.

System
Norman Davis (ed.), Elsevier Science Ltd, Oxford, UK: Pergamon Press.

TESOL Quarterly
Carol Chapelle (ed.), Iowa State University, United States.

Computer-Mediated Communication Magazine
---
ONLINE ESL JOURNALS WITH FULL-TEXT ARTICLES

Language Learning Technology

TESL C EJ

The Internet TESL Journal

CALL-EJ Online

C@llingJapan Online / JALT CALL SIG

The Language Teacher / JALT

On CUE / JALT CUE SIG

English Teaching Forum

American Language Review

Links to journals and associations

Links to journals

Find Articles.com
300 mags and journals

New Jour
archive of journals and newsletters

Refdesk
All-purpose online reference
---
ER MATERIALS

Scholastic Book and Software Club
Order Free Scholastic Book and Software Club Catalogs for Pre-K thru Grade 8.
---
WEBRINGS FOR LANGUAGE TEACHING AND LEARNING


CALL Language Education Ring

Foreign-Languages.com
one of the better Webrings focused on languages.

Literature, Poetry and Writersí WebRing

3 Weblogs or Blogs on Language Learning

English Specialist Ring

International ESL Ring

EFL & ESL Webring

ESL Learning Place

Grammar Gab Webring

English Teacher's Webring

Best ESL / EFL / English Sites
---
WEB GUIDES AND WEB SEARCHING


Multi-Lingual Web Guide written in Japanese

I-Tools
Excellent language, internet research and search tools integrated on one page.

Language Tools
Dictionaries, word lookups, computer terms, (European languages) text translator, web page translator, and more language tools, such as specialized dictionaries and thesauri, crossword and scrabble solvers, more translators, etc.

Webopedia
Webopedia is an online computer dictionary for computer and internet terms and definitions. As such, itís the only online dictionary and search engine you need for computer and internet technology definitions.

Zunka Online Directory
A unique web directory targeted for the education industry. A list of good educational websites; from high school to masters degree colleges and distance learning programs.
---
WEBSITE TRANSLATION SERVICES


Global Reach
Bring the world to your website! Put your company on the map in each country. Global online marketing, multilingual Web promotion and Website translation will develop your international sales. With multilingual Website promotion program, it's like having your own international online marketing office in every corner around the world.

I Language
Translation services, web site translation, document translation, software translation in over 20 languages.

Sinometrics
Multilingual software localization and document translation services to assist clients in globalizing products and reaching world wide audiences.
---
WEB SAFETY TIPS


Software 4 Parents
Sites that promote social interaction between people who have never met can be dangerous. Some most popular with young people to monitor very carefully are www.MySpace.com.

Spectorsoft
Parentsí Monitoring Programs

Wired Safety
Has a reportline link for victims of cyberbullying, their schools and parents where specially-trained volunteers assist victims of cyberstalking, harassment and cyberbullying without charge. Contact abuse@myspace.com. Cyberbullying is a growing problem. You can learn more about it, as well as how to prevent and handle cyberbullying incidents, at WiredSafetyís StopCyberbullying.org and InternetSuperheroes.org.
If schools are looking for a presentation or program to address their studentsí posting inappropriate profiles or using these websites while underage or other parent concerns, they should visit any of these three. Schools may find many of their students using a particular website. Working together with schools and parents, we may be able to keep our kids off of websites that are inappropriate for young children (or for decent adults as well!) and teach them to make good choices online and offline.
---
WORLD-WIDE WEATHER WATCHING

Yahoo! - Weather
Weather Information Worldwide. Practice describing and making weather forecasts.

Breaking Weather
Talking about the weather: vocabulary, facts and figures, describing weather, etc.

Weather Reports
for anywhere

Webcams
Use Webcams to find out and tell what the weather is like in different places.

Countries, Flags and Geography of the World Encyclopedia
Includes Map Activities and Geography Crafts.
---
WHITE-BOARDING

Talk and Write
Free whiteboard tool by the name of Talkandwrite. It is not open source, but it is free. You can buy the pro version ($29.00), which allows you to save a document and print a document. But the BASIC version is free. It works in conjunction with Skype for audio or text chat. It may be limited to just two people working in the environment at the same time.

Talk and Write (2)
Free Download to do Whiteboarding using Skype.
---
WEB NETWORKING SITES


Go2web20.net
Go2Web20.Net aims to be the Complete Web 2.0 Directory.

Widgetbox

Swicki
Swickis are a cross between Search Engines and Wikis.
Which areÖ? See Wikipedia.com!
Widgets: What they are and why the world needs more of them!
---
WEBQUESTS


Webquest 1 Ė Progress of scientific knowledge
by Dr. JP Loucky (MS Word document)

Webquest 2 Ė Science history
by Dr. JP Loucky (MS Word document)
Webquest 3 Ė Great scientists
Assign or Choose 1 per student. See how much information each one can find in one class period. Have them try to a) Summarize his life history; b) State their contributions to the development of Science and Technology; c) Give their own impressions about their life; and d) Note any new vocabulary learned, with some example sentences if possible.

WebQuest collections page

Web Site Guides for ESL Students
Using Real-Life English Materials Found on the Internet

Evaluating Websites
A WebQuest on Website Evaluation Curriculum: English & Language Arts, Technology; Grade Level(s): 6-8. Author: Lindsey Fisher

Kathy Schrockís Webquest Archives

Instant Webquest Projects

Reading and ELL's
Curriculum: English / Language Arts, Foreign Language.
In this Webquest you will find activities designed to help English language learners gain skills to read on grade level. This site was designed with the intention of helping ESOL and second language learners maximize their proficiency in reading in their L2 language. Grade(s): K-2, 3-5 Language: English; by Sharrine12/01/2006.

Compassion or Murder WebQuest.
---
SFKA LESSONS

Why Learn Vocabulary?
Thereís no way around it Ė at each stage of learning a new language, studying vocabulary is an unavoidable, critical part of the process. Beginning students need a core of words and phrases just to get started, intermediate students need to start expressing more complex thoughts, and advanced students need to learn idiomatic expressions and specialized vocabulary. So why arenít there any good tools to help with this time-consuming, mechanical process? Now there are Ė here at CALL4ALL.US, especially these top 3 sites are recommended for rapidly expanding your English vocabulary:
1 First, test your level of vocabulary using free V-Check short quiz at http://www.v-check.jp/index.html,
2 Use WordSurfing Games and exercise links at http://www.wordsurfing.co.uk/, and
3 Use CALL4ALL.usí Semantic Field Keyword Approach to use and remember groups of related words having similar meanings at http://www.call4all.us///misc/sfka.php.
---
DIGITAL INTERACTIVE WHITEBOARDS

Promethean World Activboard+2
The worldís first interactive whiteboard system. (For details on local resellers call 0870-241-3194 or -1254-6769212.

Promethean World Research
Research and development on using Interactive Whiteboards to enhance classroom learning.

Promethean World Active Research
More Research and Development Links about using Interactive Whiteboards to enhance classroom learning.

Using Digital Whiteboards as a tool in Language & Literacy development
Pam Solvieís great article on using ďThe Digital Whiteboard: A Tool in Early Literacy Instruction.Ē

Interactive Internet Resources
A classified list of Interactive Web sites that would work well with Interactive Whiteboards and/or Tablet PC computers.

Design Dictionary

Design Search Engine

Design Taxonomy
DESIGN is an ever-growing, all-encompassing field that accommodates a plethora of different disciplines. How would a contemporary hierarchical tree of Design look like? The proposed challenge is simply to visualize the contemporary Design landscape.
---
WEB DESIGN

Web Design Principles from Edward Tufte.

Web Design Visualizations of Data by Edward Tufte, ďData DaVinci.Ē

Windows Live Latest IM and File-Sharing Programs-Free!

Inspired-Evolution.com
Highly Recommended Web Designer

Web Presentation Tools Review
---
CALL TEACHERS / WEBHEADS

Vance Stevensí Papers on Social Networking, etc.

Webheadsí Themesong

Webheads in Action Webpages INDEX

Web Style Guide
An online version of a widely used web style guide, useful for designing CMCL materials. It looks systematically at process, interface design, site and page design, typography, graphics and multimedia.
---
WRITING PROGRAMS ONLINE

Video: "Who Invented Writing?"

GoClass
GoClass is a wonderful educational tool that allows educators to create to student accounts and then create courses/lessons that they can assign to students on mobile devices (iOS/Android). This allows for educators to flip their classroom and assess student's learning in real-time. Also, the GoClass interface is highly intuitive and easy to use and allows teachers lots of options to to adjust for different learning styles.

The Answer Pad
The Answer Pad is one of my favorite all-in-one mobile learning solutions for a classroom. Not only does it allow a teacher to become paperless by doing all testing/assessing on a iPad (or mobile device), it can turn a iPad into a student response clicker system. A educator can use Answer Pad in a number of different ways and push out assignments that they can grade and assess in real-time, which allows them to differentiate instruction, guide instruction, and even flip their classroom.

American History Timeline
American History Timeline is a wonderful free iPad app that focuses on American History from 1770 to Current Events. This interactive has 100s of images and tons of information that can be sorted through. Best of all their are educational games such as Scramble and Matching to help reinforce learning.

Xnote
Xnote is an innovative i-OS app for geo-caching that takes going on a scavenger hunt to a whole new level. For educators that are used to doing QR Code scavenger hunt this will be very familiar as this app allows educators to create virtual messages (that includes text/image) that will only open when a user goes to the "correct" spot/location. Talk about a fun way to integrate technology and outdoor activities! "Teachers, parents and students can use Xnote to create and hide virtual messages outdoors at any GPS-location. Students can be sent on treasure hunts close to school or home to find hidden assignments with images, texts, links etc. A way for parents to use technology to take kids from indoor screen time to fun, healthy activities outdoors. It is as easy as sending an SMS/email. Xnote teaches children to understand maps, navigation and spatial relations. Finding hidden assignments can teach communication, cooperation and the value of an active outdoor life. It is possible to link messages into tours and send treasure hunts to others using social media or by posting them on blogs or websites."

Bamboo Paper
If you are writing a complex story, sometimes you need a handy way to record your thoughts. This notebook iPad & Android app can help.

iPad Apps for Writing
A collection of iPad apps students can use for writing. Curated by technology director Ben Sondgeroth.

Writing Prompts
Sometimes storytellers need a spark. This iOS & Android app contains 600 creative writing prompts to set their inspiration ablaze and activate their imaginations!

Purdue English
Excellent instruction website on academic writing paraphrasing, summarizing, and referencing

For a tour of Purdue's English site, see above link

Good Writing Example website

APA style and other college writing links go to section

Application Essay Advice

Teach how to get Chat Friends safely

More links to writing sites

English Verb Tense Book Free (for ESL)

Time-Lapsed 'Round the World Journey: Abandoning a successful business career'
Kien Lam quit his job and spent a year traveling around the world, shooting time-lapse videos in 17 countries. Time Is Nothing is his five-minute compilation of these moments. EFL students may be asked to describe people, places and countries they see.

Powerful Learning Practice

Welcome to the Web
Welcome to the Web is a fantastic resource about teaching "how to" use the internet. WTTW is broken down into 7 sections building upon each other. It starts out about an introduction to the internet and then goes through internet safety, browsing, etc. While users explore this site, they will have activities to do to reinforce what they have learned.

Around The Web In ESL/EFL/ELL

On Teaching Effective Learning
From Teacher 2 Teacher, and shares some good ideas for student reflection.

Smile is a nice lesson plan, including materials, and is from Film English.

How to make things fall apart
A behaviour model for creating incompetence is an excellent post by Maria Constantinides.

Beating the Humdrum is from Language Moments, and has some excellent ideas on how to "liven-up" a less than interesting textbook. I'm adding it to The Best Resources For Adapting Your Textbook So It Doesn t Bore Students To Death.

i-Writer from Oxford
WORD-LEARNING PROGRAMS ONLINE:

Smart Words (learn these to impress your teacher and friends!)

Wordnik.com: Word-learning Community
WEBSITES FOR SCHOOL CLASSES

SCHOOLRACK
SchoolRack is a nice site for teachers to create a free website or blog. There are some nice features as creating a student or parent portal for sharing information. Also, a teacher can create a mailing list which is nice when wanting to send an email to a group of people. A teacher even has the ability post and monitor classroom assignments. For Kapuler's top 10 Website Creators click here.
COLLABORATIVE WHITEBOARD PROGRAMS:

SNEFFEL
Sneffel is a free site for creating a real-time collaborative whiteboard. This site reminds me a lot of Concept Board or Board 800 where a user creates an online whiteboard and then invites others via a unique URL. Another nice feature is the ability to embed the board into a site/blog.

Mark My Words
Mark My Words is a toolbar you install in Microsoft Word that helps teachers to mark students' written assignments. Mark My Words enables teachers to insert comments in students' written assignments. Teachers insert 'resource-rich' comments as feedback, without having to rewrite students' texts. These comments automatically direct students to detailed online explanations, lookup tools, etc.
Wordprocessors Online

GoogleDocs

Zoho

Peepel

Flusuite

iNetWord

AjexWrite

Solodox

J2E - Just 2 Easy

Adobe Buzzword
Annotation/Bibliographic/Programs

Zotero
Blog and Wiki Writing Programs

Blogger

Wordpress

PBWiki

Wikispaces

PROTAGONIZE
Protagonize is a cool site where users create collaborative stories (ie, Folding Story). They can also create choose their own adventure style books. This is very innovative and sets Protagonize apart from other similar sites.

PaperRater.com
Students' essays are evaluated by it.

Natasa Bozic Grojic

Text to Movie Program

T page, Text-to-Speech tools to explore in the classroom

Free demo to create avatars using Text-to-Speech (TTS) by SitePal
Try this software to make virtual people who speak your text in a computer voice. Use the demo for fun, or learn the pronunciation of English, French, etc...

Oddcast

TESOL Reading and Writing Forum
The ESL Reading and Writing Resources Forum was created for sharing ESL syllabi, lesson plans, handouts, teaching tips, and more. It is a place where you can share your ideas and find out what others are doing as well.

"Quiet Write"
Quiet Write is a new and simple application that lets you write online in a no-frills environment and then publish your work and are given a unique url for your creation. Registration is equally as simple — your email and a password. Unfortunately, unlike other somewhat similar apps, you can't add images to your page. It's no "great shakes," but it could be another option for a super-easy place for students to publish their work online with no hassle. Also see A Few Simple Ways To Introduce Reluctant Colleagues To Technology (where there are similar apps that do let you use photos) and The Best Places Where Students Can Write Online.a2
WRITING ONLINE, PROGRAMS TO CREATE ONLINE CONTENT:

Screencast.com
Screencast.com is an easy and affordable media hosting solution for business and academic professionals who want to share multimedia content on the Web.

bookgoo - Highlight the World
Bookgoo allows you to highlight and annotate your documents in the same way you would mark up a piece of paper with a highlighter and pen!

Flowgram.com
Flowgram is an amazing screencasting, link-sharing tool. It lets you show one or multiple pages on the Web, and, when youíre making this screencast, you can move the screen up-and-down to focus on particular areas on the page. You can show videos or images. You can provide an audio commentary, and people can leave comments.
---
WRITING PROGRAMS FOR COLLABORATIVE WRITING

Ginger Software
The first automatic text correction tool that corrects entire sentences with a single click. With Ginger in the mix, users produce error-free text with unmatched quality and accuracy.
Using Ginger you'll see firsthand how this software helps to build stronger, more efficient writers: fixing multiple spelling errors with a single click; finding and replacing misused words; correcting grammatical errors*; identifying and fixing severe spelling mistakes; providing text-to-speech capabilities*; tracking user mistakes and progress; *feature available SUMMER 2009. A Beta version of Ginger Software is available for download free of charge at http://www.gingersoftware.com/registration.htm.

Wikibooks

Wikieducator

Books for downloading and Writing Book Reports about

Fanzine to choose from
(Online Fan Magazines)

The Best Ways For Students Or Teachers To Create A Website

The Best Sites For Students To Easily Create & Display Online Projects
All of these programs allow you to grab images directly off the web for inclusion in a website. This list is focused on tools accessible for English Language Learners and non-tech-savvy computer users. The other features also had to be very easy to use. Finally, the service had to be offered free-of-charge.

FOR STUDENTS:
Webon appears to be one of the easiest website-builder Iíve come across. Itís very easy to grab images off the web and write captions. One of its features that I like a lot is that your images automatically become a slideshow. It doesnít have all the bells and whistles that other slideshow creators have, but it seems to work well enough. Itís an excellent place for students to display their online work.
Go Hoster and Notaland are also very easy to use, though Notaland is not quite open to the public yet so you have to request and invitation.
Jottit is an extraordinarily simple and easy way to create a webpage. All you do is start typing ó you donít even have to register. You can create a password that you, or anyone else you want to be able to write in it, can use, and then youíre given your own url. You canít just copy and paste images. However, you can embed objects.
Rombla gets an honorable mention. Itís not quite as easy to use as the ones Iíve already mentioned, but itís pretty close.

FOR TEACHERS:
Wix is a fairly easy site that lets you use Flash to create a website or content that you would like to embed into a website or a blog. The final product can look pretty neat. Thereís so much you can create that I think it would be a little too overwhelming to English Language Learners. I also suspect that my mainstream students would want to spend far too much time using it to make their creations look cool and spend less time on the actual content. However, teachers, I think, might want to use it to create content their students would then access.
Synthasite is another website-building application and seems very similar to Wix, but appears to be just a little less complicated to use.


YourDraft.com
The WYSIWYG editor at YourDraft.com allows fast and flexible drafting.
Create and share content instantly without registration.
---
PHOTO AND SLIDE-SHARING PROGRAMS

Flickr Improves and Adds Video to Slide Shows
Flickr slide shows sure do make it easier to view all those images being shared on a given Flickr Flickr stream, and the ability to do so has even spurred a healthy-sized third market from developers that offer Flickr slide show tools as well.

Flickr Adds Send to Friend Feature


MyPlick Creates Interactive & Embeddable Slide Shows


Photobucketís Slide Show Upgrades for More Customization

Flickr Facebook App is Now Available


Mochila Launches Slide Show Widget
with Ads
---
OTHER

Web 2.0 Tools

World Kids Network
This site is very safe and has lots of fun links where kids can play online in security. Safety tips are given.

E-hon
Children`s Story and Picture Books; World Folktales Translated by Digital EHON Site

Quiz-Making and WebQuest Design Templates
Blogging and Glossing Engines

Edict.com
Web Concordancer, Unique Words Text Profiler, Word Frequency Text Profiler, Net Dictionary, Chinese - English Parallel Concordancer, Teachers' toolbox, etc.

World Time Zones

Hawaii Time Zones
Input Pacific Honolulu, etc.

Screensavers
Screensavers and Wallpaper for your PC Screen. Many to choose from here.

Google Docs & Spreadsheets
An easy-to-use online word processor and spreadsheet editor that enables you and your students to create, store and share documents and spreadsheets instantly and securely and collaborate online in real time. If you know how to use any word processing or spreadsheet editing program, you can easily use Google Docs & Spreadsheets, and even upload older documents and spreadsheets. There's no software to download, and all your work is stored safely online and can be accessed from any computer. Sharing features enable you and your students to decide exactly who can access and edit documents, and it's all recorded in the document revisions history. It helps promote group work and peer editing skills, and that it helps to fulfill the stated goal of The National Council of Teachers of English, which espouses "writing as a process" and encourages multiple revisions and peer editing. Use spreadsheets to keep track of grades, attendance, student projects and assignments. Maintain multiple spreadsheets, each for a specific purpose, and easily import data from other spreadsheets.

Basic English
An 850 word Simplified English to make learning and reading easier.

Country Data
World by Radio gives dynamic information about each country in the world, including Flags, Population, Maps, Major Cities, Languages & Radio Broadcasts available in them.

Maryland Teacher Technology Standards
Information Technology and Website Evaluation.

World Languages
Links to all languages known online.

WordPress.org
A state-of-the-art semantic personal publishing platform with a focus on aesthetics, web standards, and usability. What a mouthful. WordPress is both free and priceless at the same time. More simply, WordPress is what you use when you want to work with your blogging software, not fight it. To get started with WordPress, set it up on a web host for the most flexibility or get a free blog on WordPress.com.

Web Hosts

Science Teaching Webcasts
Explore Human Perception.

Word Tree Mapper

Worldmapper.com provides many kinds of world maps, flags and GPS.

Cpr4esl.com
World Challenge is a program sponsored by BBC to help support innovative self-help economic development projects in developing countries. in association with Shell, is a global competition that seeks out projects and businesses that not only make a profit, but also put something back into the community. World Challenge 2007, brought to you by BBC World and Newsweek, in association with Shell is all about rewarding individuals or groups that truly make a difference through enterprise and innovation at a grass roots level.

Web 2.0
ReadWriteWeb.com shows Future Web Trends

Web 2.0 Framework in pdf

Go2Web20
The Complete Web 2.0 Directory

Ross Dawsonís Blog on Web 2.0

Trebor Scholzís course syllabus
Available for Social Media. "Web 2.0, what went wrong?"

Web Clip Robots
How to Create and Play with them

World Almanac of Educational Technologies
Only about 10 countries so far in this Wikipedia Resource

Wikileaks
Wikileaks is a place to report stories the mass media is not getting, about human rights abuses, persecution, etc.

Wikimedia Commons
Media repository of Wikimedia projects holds many free Multimedia Resources such as images, nature shots, sounds, videos, etc.

WordNet
WordNet (and related databases) is a lexical database for English; an online lexical reference system whose design is inspired by current psycholinguistic theories of human lexical memory. English nouns, verbs, adjectives and adverbs are organized into synonym sets, each representing one underlying lexical concept. Different relations link the synonym sets. See also EuroWordNet: a multilingual database with wordnets for several European languages (Dutch, Italian, Spanish, German, French, Czech and Estonian), MultiWordNet (Italian WordNet is strictly aligned with Princeton WordNet 1.6.), and BalkaNet (for six Balkan languages: Greek, Turkish, Bulgarian, Romanian, Czech and Serbian).

WordNet 2.0
An alphabetic version of WordNet 2.0 has now been prepared and is available here. There are 143,991 entries in this dictionary, with a sense for each occurrence of an entry in a distinct synset. Virtually all information in WordNet has been captured, including the new domain relations, verb groups, and derivational forms.

CALL resources portfolio overview
Web-based Portfolio of CALL Resources: Online Review (Great Resources and Skwrl from Andy Johnson)

CALL4ALL resources portfolio overview

Writing Radio Plays
How to Compose/Choreograph Radio Plays from BBC

World's Richest in 2007
Warren Buffet.
WebQuest: After reading this article, list in order the countries having the most billionaires. See if you can find the names of the richest 100 or of all these billionaires by doing a Web Search. Discuss: Where is your country on this list? Where would you like to be on this list? What would you have to do to get there?

EmbassyWorld.com
All of the Embassies from All Countries in the World in a searchable database!

Webscape
An innovative cyberspace architecture firm creating 3D models for use in visualization and online applications. Models can be licensed for use in commerce, communication, entertainment, electronic gaming, travel, education, navigation and GIS applications. Webscape creates interactive 3D environments including real world cities, so that users and content creators have well-known and understood physical points of reference.

Time 4 Writing
Provides a series of 8-week, teacher-led courses for elementary, middle school and high school students. Starting with sentence writing in the elementary levels and working up to writing for standardized tests in the high school level, Time4Writing has courses at just about any level of skill.

FictionFactor
FictionFactor.com is about ďWriting Flash Fiction.Ē As described by G. W. Thomas:
With the advent of the Internet, editors are looking for shorter works, more easily read on a computer screen. The current term is "flash fiction", a tale between 300-1000 words long. Longer than micro-fiction (10-300 words) but shorter than traditional short stories (3000-5000 words preferred by most magazines), flash fiction is usually a story of a single act, sometimes the culmination of several unwritten events.
This article offers several strategies for writing flash fiction. Used by themselves or in combination, a writer can focus his/her story on that brief, interesting event.

Sites 4 WebMasters

WiZiQ
The online Virtual Classroom on WiZiQ is a free alternative to expensive conferencing tools selling as online teaching/learning software. Distinctively, the prime focus of WiZiQ has been to create a user friendly online teaching and learning platform for the educational community. A minimal but useful feature set always works better to keep things simple. Thus our virtual classroom requires no download or installation and integrates perfectly in Moodle.

WikiEducator
An evolving community intended for the collaborative:
planning of education projects linked with the development of free content; development of free content on Wikieducator for e-learning; work on building open education resources (OERs) on how to create OERs. networking on funding proposals developed as free content.

WiZiQ Free Online Teaching and E-Learning with Web Conferencing
WiZiQ offers free online e-teaching and e-learning using web conferencing with document and whiteboard sharing, teacher resumes and presentation sharing.

WiZiQ.com Video Guide
Shows WiZiQ.com as an online teaching platform, which provides a free virtual classroom environment for teachers to interact online and teach students in real time. Teachers can also build a profile, keep an availability schedule, and maintain a content library, which is associated with their profiles, by uploading PowerPoint presentations and PDF Files.

Who.Is
Who.Is tells who owns various websites and domains.

Zotero
Zotero runs in your Firefox web browser, which must be open in order for you to access your research collection. You do not have to be online, however to use Zotero; features such as notes, search, organization will work perfectly well offline, although obviously you will not be able to view some online items in your collection or to acquire other online materials. The Zotero window contains your entire collection: bibliographic references and whole documents and files, your notes, and other items like images and snapshots of web pages.

MasterView from Robin Good
Information Design and Web/PowerPoint Presentation Tools.

World CALL 2008
Handouts from ELT Podcast.com - Bill Pellowe, Nicolas Gromik and Robert Chartrand took part in WorldCALL 2008, presenting on "Teaching approaches towards the integration of iPod technology in the EFL classroom."

Penzu
A clean, easy-to-use online Writing / Journaling site

Interchange-based V-Check Word Engine
Free Vocabulary Level Checker, with free suite of Learning Tools, offering access to high-frequency TOEIC & TOEFL Vocabulary Practice Programs.

Listen-and-Write.com
Audio practice to help you improve your listening skills as you hear about the news. Listen-and-write.com is free listening practice.

Myths & Legends, Creative Writing

My Webspiration
Webspiration, the useful mind-mapping tool, comes to the Web in an easy-to-use, collaborative version.

LanguageDaily.com Wiki
Currently in its infancy, this website aims at developing a wiki community for teaching yourself a foreign language and helping others along the way. It hopes to bring together language students, instructors and native speakers from all over the world.

WH ?s 3 Group Websearch about 3 Historical Places

Free Song of a Wanderer book in Chinese!
Just click here to read.
---
| | | | |
| --- | --- | --- | --- |
| | | Join a live video chat now! | |
---
Free Demo Lessons
http://CALL4ALLUS.en101.com



Internet-based, interactive audio-visual English learning center with instructions in 21 languages.
Free Demo and great online Business Opportunity!

Click on a flag to choose a language.


























---
online electronic translation tools
---



ESL Lounge
Free ESL Lesson Materials for teachers. Grammar, worksheets, song lyrics, board games, pronunciation and more. All free and printable.
---



Online Conference/Classroom
Nellies English Projects is an educational website for students and teachers whose aim is to motivate students for lifelong learning. It provides resources for teachers on how to integrate technology into the classroom by means of project based and experiential learning using WebQuests. The site provides many educational resources, articles, lesson plans, evaluation rubrics, reading practice and collaborative writing ideas.
---

Powered by IP2Location.com

IP2Phrase
IP2Phrase allows you to insert dynamic customizable welcome messages to your web page with geographical information.You can either design your own phrase or use one of their defaults.



---



FoxLingo Ė The Ultimate Language Tool!
(works only with Firefox)


Web Page Translation, Translated Search, Auto Translation, Text Translation, Language Resources, Learning Languages, etc.

Main Features
Page Translation - Translates full web pages (over 1,000 different language pairs)
Translated Search - Searches foreign pages using terms written in your language
Auto Translation - Automatically translates websites by recognizing their domain
Text Translation - Translates text entered in the search box or selected on any web page
Language Resources - Over 90 language services (encyclopedias, text-to-speech, etc.)
Ixquick - Metasearch engine with unique features, language search and complete privacy
Learning Languages - Over 100 links to language learning sites for a variety of languages
Freeware - FoxLingo is completely free and contains no adware or spyware
Complete Privacy - FoxLingo does not take any information from its users
Supports 45 languages & over 1,000 different language pairs

Afrikaans, Arabic, Aranese, Basque, Bulgarian, Catalan, Chinese Simplified, Chinese Traditional, Croatian, Czech, Danish, Dutch, English, Esperanto, Filipino, Finnish, French, Galician, German, Greek, Hebrew, Hungarian, Icelandic, Indonesian, Italian, Japanese, Korean, Latin, Malay, Norwegian, Occitan, Persian, Polish, Portuguese, Portuguese Brazilian, Romanian, Russian, Serbian, Slovenian, Spanish, Spanish Latin American, Swedish, Turkish, Ukrainian, Welsh

Uses 35 free online web page translator services

Worldlingo.com, Tranexp.com, Google.com, Abacho.co.uk, Altavista.com, Apertium.org, Eigo-navi.com, Elmundo.es, Excite.co.jp, Freetranslation.com, Gencat.cat, Gts-translation.com, Ibm.com, Imtranslator.com, Internostrum.com, Interpret.co.za, Linguamatix.com, Lingro.com/, Lingvo.org, Nazgol.co.il, Nifty.amikai.com Ocn.ne.jp, Oesi.cervantes.es, Online-Translator.com, Opentrad.org, Sli.uvigo.es, Solvingmaze.com, Toggletext.com, Tr.voila.fr, Translatica.pwn.pl, Translator.live.com, Translendium.es, Vil-net.dyndns.org Yahoo.com, 220.194.61.120